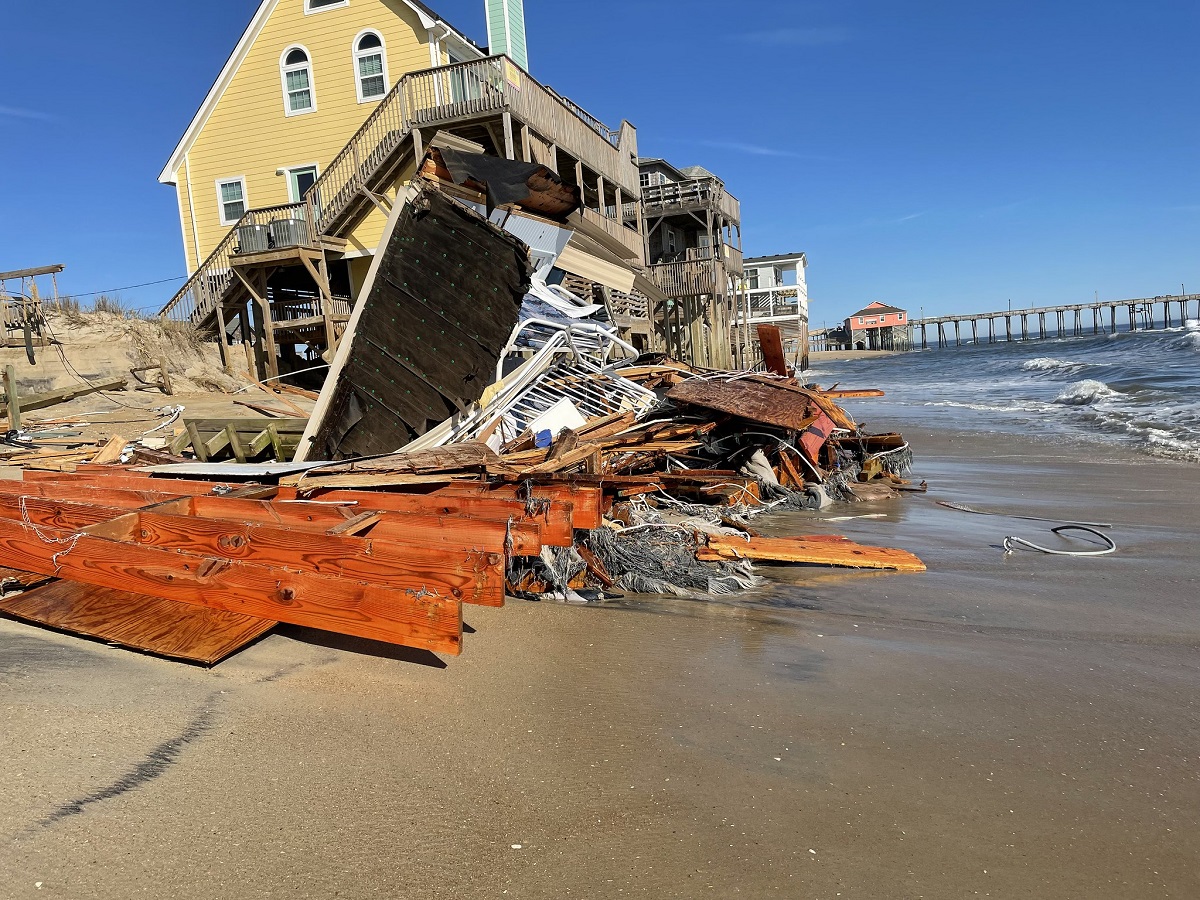 The North Carolina Department of Environmental Quality's Division of Coastal Management and the Cape Hatteras National Seashore are hosting by web conference an interagency work group meeting this month to discuss property acquisition and financial assistance for owners with threatened oceanfront homes.
The public may listen by computer or phone.
The Threatened Oceanfront Structures Interagency Work Group is to meet at 1 p.m. Feb. 27 via WebEx. Join by computer using meeting number 2435 125 4862, or call 1-415-655-0003 using access code 2435 125 4862 and password IWGFEB23, or 49433223 from phones.
Panelists will discuss property acquisition and financial assistance programs that may assist both owners of threatened oceanfront structures and federal, state or local governments responsible for beach management.
Three vacation houses in Rodanthe collapsed into the ocean in 2022. Several more remained perilously close to the ocean.
Special Report: Houses on the Edge
The work group was established in August 2022 to engage with partner organizations and stakeholders to identify, research and recommend policies and programs to establish a proactive, holistic, predictable and coordinated approach to erosion-threatened structures and to ensure that appropriate regulatory, legal, insurance, and financial mechanisms exist.
Submit comments by email to DCMcomments@ncdenr.gov. List "Threatened Oceanfront Structures" in the subject line.