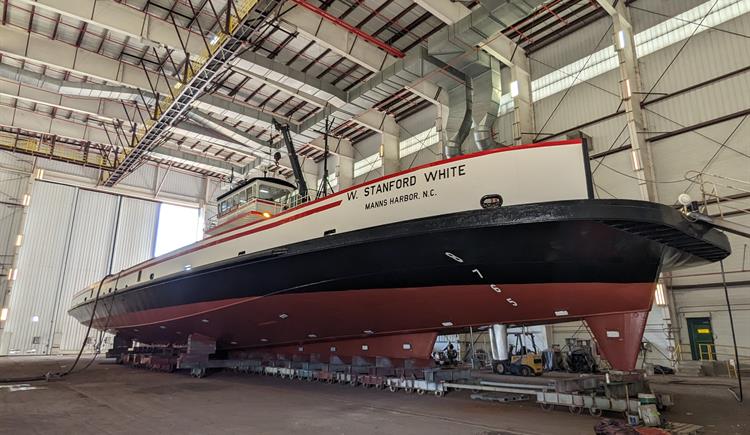 With a recently awarded $1.3 million grant, the state Ferry Division said it will be able to improve conditions in the paint facility at the North Carolina State Shipyard in Manns Harbor.
"The shipyard is a major part of our maritime operations, and the money from this grant will help us improve that facility," Ferry Division Director Harold Thomas said in a statement. "We'd like to thank our congressional and community partners that helped us secure this important funding."
The division, under the state Department of Transportation, conducted a study that showed fire-retardant paint on the steel beams in the shipyard's paint facility was beginning to peel, and that lighting inside the facility was not up to the standards of the Occupational Safety and Health Administration, or OSHA. The $1.3 million in federal money, plus a matching $336,000 from the Ferry Division, will be used to fix both issues, according to the department.
The grant is through the U.S. Federal Transit Administration's Ferry Service for Rural Communities Program, which provides capital, planning and operating assistance to ferry services that serve rural communities.