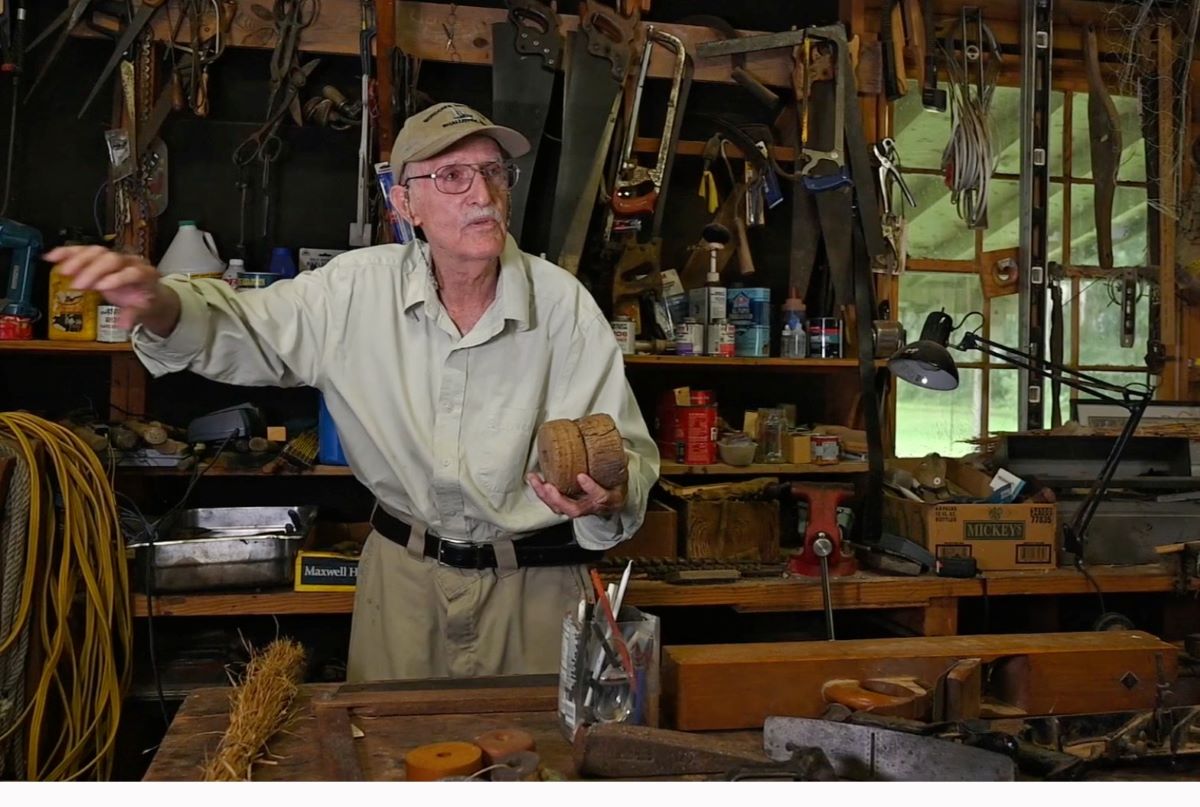 William "Bill" Addison Hurst, 87, a lifelong resident of Masonboro Sound and waterman, died Thursday, Jan. 5, 2023. He and his family have been longtime supporters of University of North Carolina Wilmington's Department of Biology and Marine Biology.
His service was to be held at 11 a.m. Tuesday at Masonboro Baptist Church. A private graveside service will be held.
He is the son of UNCW founding faculty member Adrian Hurst, whose portrait hangs in Friday Hall, a center of research and education for the biology and marine biology department on campus.
The family helped UNCW Department of Biology and Marine Biology establish a nearly 30-acre estuarine research sanctuary just south of Hewletts Creek in the late 1980s to support student and faculty efforts to protect and understand tidal creek systems, according to a 2015 news item from the university. The family has allowed UNCW Department of Biology and Marine Biology professors and students to use their property as a field site for research for many years.
He was born on Sept. 27, 1935, along with his late twin sister, Betsy Hurst Lake. Hurst loved fishing the waters of Masonboro Sound and Hewlett's Creek. He was a master craftsman, building boats for himself and others. He was also a master of the lost art of net making. He loved to tell stories some of which he wrote about in Growing Up On Masonboro Sound, his obituary states.
He was featured in an article, "Endangered Species, Bill Hurst's Hewlett's Creek," in the November 2014 issue of Wrightsville Beach magazine and in "Portrait of a Fisherman," an article in Salt Magazine.
Hurst is the main subject in the recent documentary "Tidal Alert" where he tells his story of growing up a third-generation fisherman. The film is available at www.kevacreative.com.
Hurst was rescued on New Year's Day by two teens after he fell out of his boat while fishing.
He is survived by his wife of 52 years, Lillian Williamson Hurst; stepson, James Hall and wife Nancy and their two daughters, Andrea Armistead, her husband Dan and children Harrison and Bailey, and Melinda Hall and her husband Brooks Westbrook; a daughter, Susan Hurst Alford and husband Jack Alford; a sister, Patsy Hurst West and husband Eddie; and many well-loved nieces and nephews.
In addition to his twin sister, he was predeceased by his parents, Adrian and Betty Hewlett Hurst and sister, Margaret Hurst Clyburn.
Memorials may be made to Masonboro Baptist Church. Condolences may be shared with the family at www.andrewsmortuary.com.