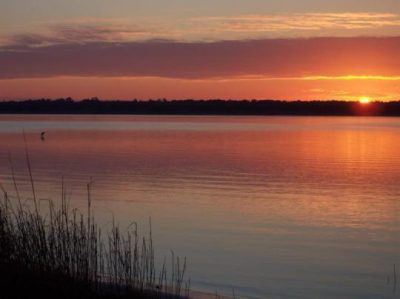 Projects at three state parks on the coast will see some of the nearly $14 million in recent funding from the Parks and Recreation Trust Fund, or PARTF.
The North Carolina Parks and Recreation Authority, which oversees PARTF grants, approved $13.7 million to fund 11 capital improvement projects for state parks, state Division of Parks and Recreation announced Tuesday.
Of the money from the Parks and Recreation Trust Fund, 65% is allocated for North Carolina state parks capital projects, repairs, and renovations of facilities, and land acquisition. PARTF also provides matching grants to local governments to assist with public park and recreation projects.
The authority approved the capital projects funding Jan. 9 during its first quarterly meeting of the year.
Carolina Beach State Park was approved for $2.2 million for maintenance facility improvements, and Fort Fisher State Recreation Area was awarded $500,000 for repairs to beach access and boardwalks. Additionally, Hammocks Beach and Carolina Beach state parks were awarded $2 million for dredging projects.
"These much-needed park improvement projects will bring several of our state parks facilities at some of our most visited parks up to modern standards to improve our visitors' experiences in the parks," state Department of Natural and Cultural Resources Secretary D. Reid Wilson said in a statement. "We remain grateful to the General Assembly and Governor Roy Cooper for providing significantly increased investments in the Parks and Recreation Trust Fund over the last two years, a clear recognition of the importance of our state parks to the people and economy of North Carolina."
Other capital improvement projects funded include overlook and trail improvements at Crowders Mountain, a disc golf course at Falls Lake, family campground renovations at Hanging Rock, a new restroom at Mount Jefferson, and renovation of shower houses at Jordan Lake.
North Carolina State Parks, which manages more than 258,000 acres within North Carolina's state parks, state recreation areas and state natural areas, welcomes more than 22.7 million visitors annually.