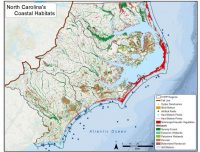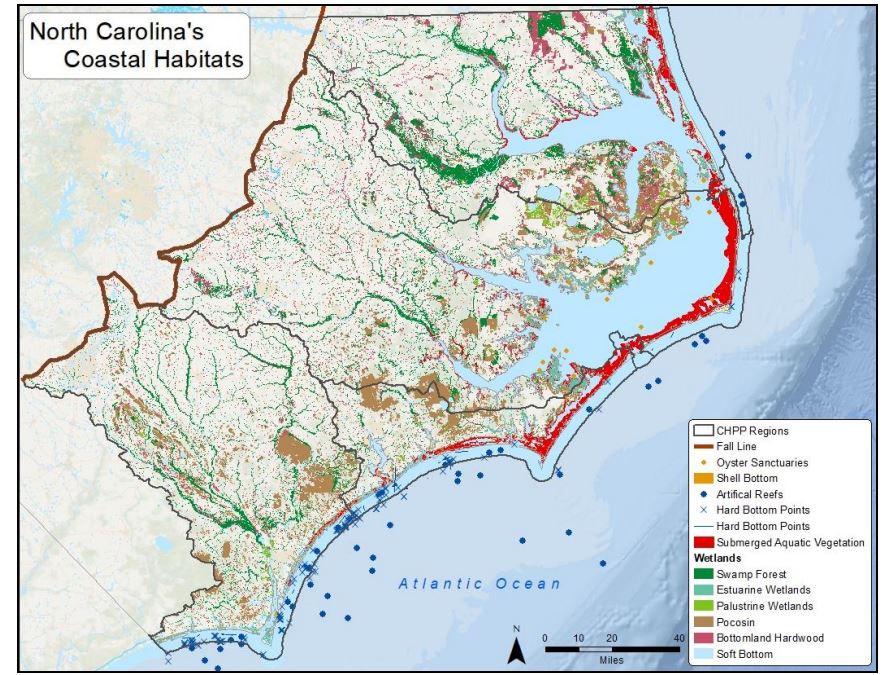 The North Carolina Coastal Habitat Protection Plan Steering Committee is to welcome new members and hear an update on ongoing projects during its next meeting 9:30 a.m. to 12:30 p.m. Tuesday at the N.C. Cooperative Extension Craven County Center in New Bern.
The public may attend the meeting online or by phone. Information on how to join is on the Department of Environmental Quality website.
The North Carolina Coastal Habitat Protection Plan, often called the CHPP, is a long-term effort to bolster coastal fisheries through habitat protection and enhancement.
The North Carolina Marine Fisheries, Environmental Management, and Coastal Resources Commissions unanimously adopted the first CHPP in December 2004.
The document, updated every five years, is to provide information on the habitats' distribution and abundance, ecological functions and importance to fish production, status and trends, threats to the habitats, and includes recommendations to address threats. The most recent update is the 2021 amendment approved late last year.
In addition to greeting new members, the committee is to hear an update on the public-private partnership called for in the 2021 amendment, and have discussion on where the divisions stand in completing some of the 2022 recommended actions.
Related: New partnership aims to restore water quality, vegetation
For more information, contact Jimmy.Johnson@ncdenr.gov with the Albemarle-Pamlico National Estuary Partnership or Anne.Deaton@ncdenr.gov with the Division of Marine Fisheries.