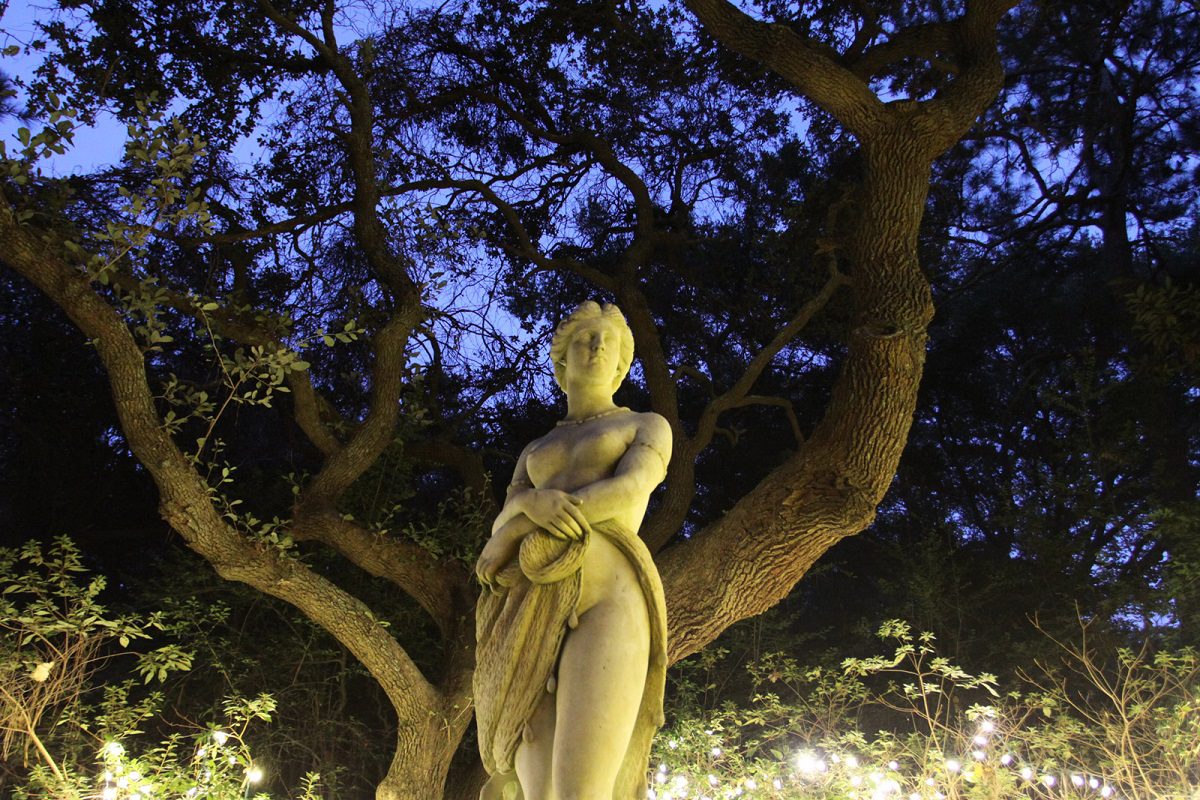 For the 13th year, "WinterLights" will illuminate Manteo's Elizabethan Gardens every weekend from Nov. 25 through Dec. 30.
There will be holiday décor, and a crackling open-air fire during the weather-dependent event. Seasonal plants and holiday gifts will be available in the Royal Exchange Gift Shop.
Visitors can see the gardens be transformed into what organizers call "an enchanted wonderland" from 6-9 p.m. Nov. 25, 26, 27, 29 and 30. Dates for December are 1-4, 6-11, 13-18, 20-23 and 27-30. There will be live entertainment on designated nights. Details will be updated regularly on the organization's website.
Timed-entry tickets are sold online only. Tickets are $16 for adults, $12 for ages 6-17, $8 for 2 to 5, and under 2 are admitted free. Tickets for dogs are $5.
Tickets are nonrefundable unless the Elizabethan Gardens organization cancels the event. If inclement weather or other conditions prevent the lights from occurring, a notice will be sent out to all anticipated guests by 2 pm.
Dare County, Currituck County and Ocracoke Island residents will be admitted with a donation of nonperishable food items Nov. 27 for "Virginia Dare Night," in support of the Roanoke Island Food Pantry.
Tickets are limited for this special night and guests must reserve their tickets online early. In addition to the food or dry goods donations, residents are required to show proof of Dare County, Currituck County or Ocracoke Island residency, such as a driver's license or utility bill. Preopening donation collection begins at 5 p.m.
Recommended items for the food drive include canned vegetables, fruits, meats, soups and beans; tomato and pasta products; cereals; toilet paper and paper towels. There are no rain checks with these free tickets.
Guests must park in designated spaces. Overflow parking will be available at the Lost Colony parking lot. A shuttle will transport guests from/to this lot on Friday and Saturday nights.
The nonprofit Garden Club of North Carolina adopted The Elizabethan Gardens as a project in 1951 and continue to care for the 10-acre gardens today. The gardens are located on the north end of Roanoke Island at 1411 National Park Drive Manteo. For more information on The Elizabethan Gardens call 252-473-3234 or visit elizabethangardens.org.