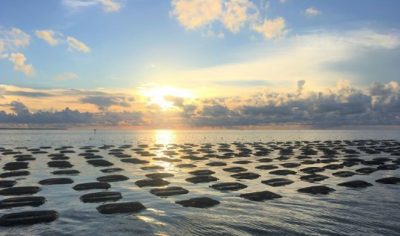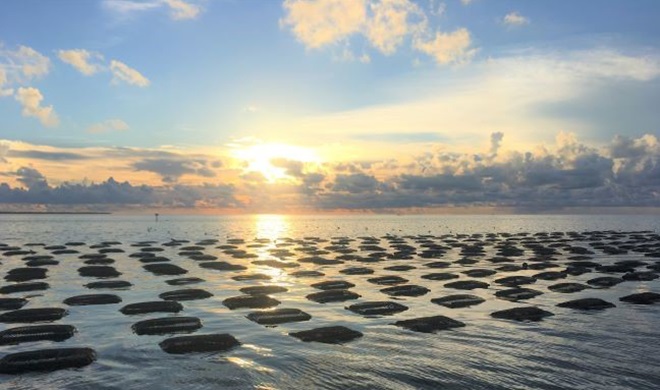 The national Institute of Museum and Library Services awarded the North Carolina Aquarium at Pine Knoll Shores a grant to build a conservation and sustainability education exhibit about aquaculture, sustainable fisheries and coral propagation.
Part of the state Department of Natural and Cultural Resources, the aquarium received a $240,808 grant for the exhibit, "Future Waters." The multimedia exhibit will show behind-the-scenes work of aquarists, feature a 750-gallon habitat with a sustainable fisheries project, and an opportunity to engage with the coral rearing area of the aquarium. Paid interns will provide interpretation to the public while working in the visible labs within the exhibit.
"We're thrilled to receive funding from the IMLS (Institute of Museum and Library Services) which will help us create our Future Waters gallery," said Aquarium Director Liz Baird. "The Aquarium's mission of inspiring appreciation and conservation of our aquatic environments is directly linked to this new gallery, and we hope it will help our guests connect with the multiple ways we can all help protect and conserve our waters."
The grants were awarded through the institute's largest competitive grant program, Museums for America, which supports projects that strengthen the ability of individual museums to benefit the public by providing high-quality, inclusive learning experiences, maximizing resources to address community needs through partnerships and collaborations, and by preserving and providing access to the collections entrusted to their care.
In Montgomery County, the Town Creek Indian Mound received a $147,439 grant to improve its interpretation of the Native American experience by planning, designing and fabricating exhibit kiosks in a pilot phase of a larger project to renovate its exhibitions. Nine tribes from North Carolina and South Carolina, along with community groups, will provide critical insight on the interpretation of Native American history and culture. An American Indian Advisory Council is to approve all final decisions.
The project is to culminate with the unveiling of the kiosks, sharing of the videos online through the site's website and social media, and the production of a white paper and a half-day symposium sharing best practices that can be applied to other historic sites.
"This effort is a direct result of our commitment to an evergreen goal of True Inclusion at our historic sites – sharing the stories of the often-marginalized communities whose lives intersect with these historic places, through inclusion at every level," said Michelle Lanier, director of the N.C. Division of State Historic Sites. "We are grateful to IMLS for recognizing the importance and power of amplifying North Carolina's American Indian history as imperative to understanding the history and future of this land."