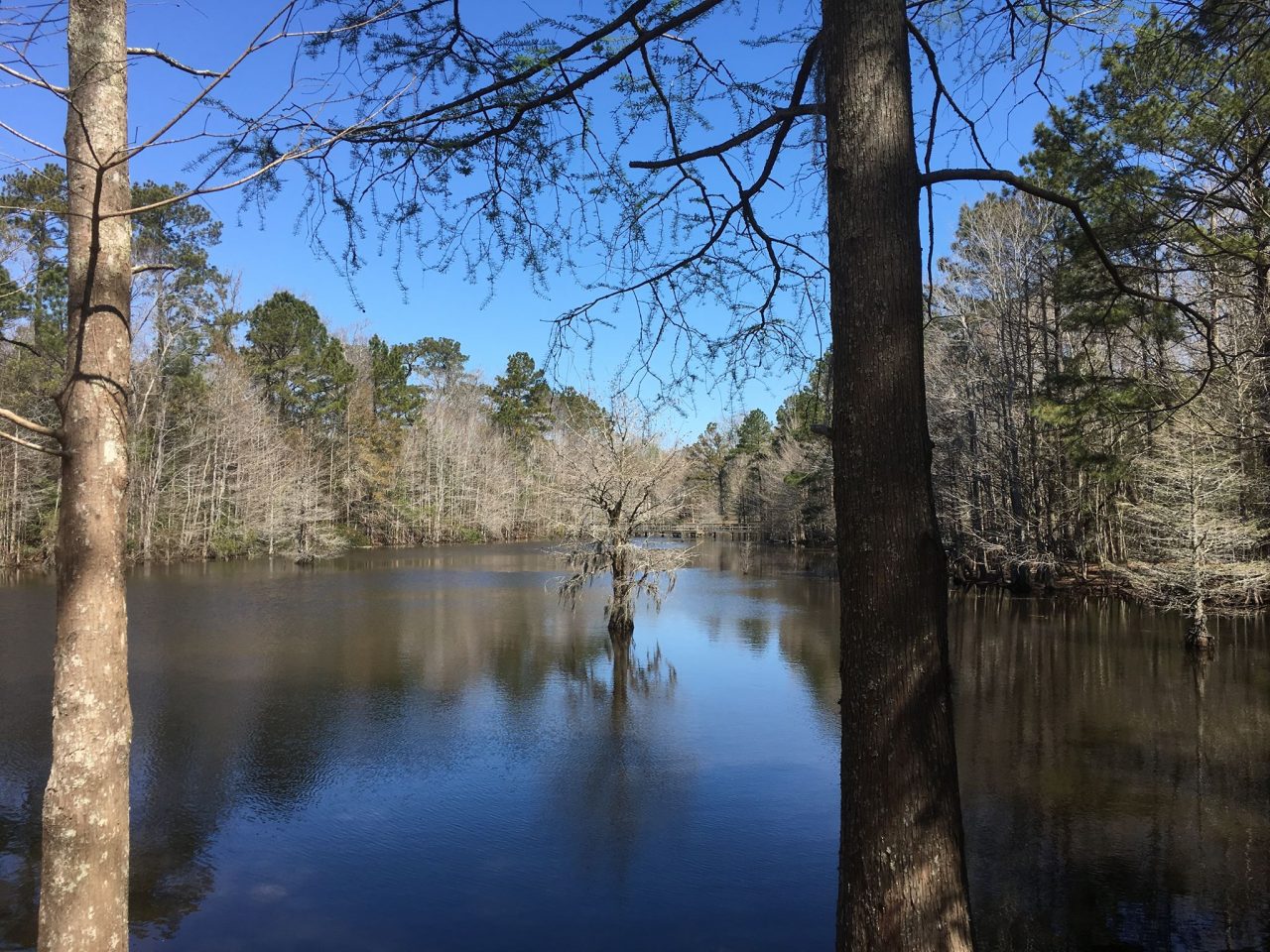 Pender County will now manage Abbey Nature Preserve, a public park that has been owned and operated by a private group for decades in Scotts Hill by Poplar Grove Plantation.
The county has inked a lease agreement to operate and maintain 62 acres in the preserve, officials announced Tuesday.
The Abbey Nature Preserve was purchased by Mungo Homes, a development company that approached the county about taking over the preserve to keep it open for the public's enjoyment.
"The lease is for $5 per year, and Pender County intends to take full ownership of the Preserve within the next few years and formally establish the Preserve as a County Park," stated David Piepmeyer, chairman of the Pender County Board of Commissioners, following its unanimous approval of the lease Monday.
"The existing parking area, accessed via US HWY 17, as well as the areas immediately adjacent to the parking area, is not located within this area," said Piepmeyer. "A new access point and trailhead will be established via Scotts Hill Loop Road near Scotts Hill Baptist Church in the future."
Pender County Parks and Recreation is to manage the 62 acres currently held under a conservation easement through the North Carolina Coastal Land Trust.
Travis Henley, Pender County planning and community development director, said the county is "grateful to the Foy Family for providing Abbey Nature Preserve for the enjoyment of everyone for so many years and for Mungo Homes in recognizing the importance of Abbey Nature Preserve and working with the county to ensure its continued protection."
Zach White, Pender County Parks and Recreation supervisor, added that the Abbey Nature Preserve is rich in history.
"Owned by the Foy Family, who settled Pender County more than 300 years ago, it was part of the Poplar Grove Plantation and the largest peanut farm in the state. We're pleased that we can preserve this area for recreation for generations to come," White added.
In 2005 The Coastal Land Trust and the Foy family began working together to permanently protect the property. The Coastal Land Trust secured funding and the Foy family designed and implemented a more-than-2-mile trail system through protected woods, across a historic dam and pond, according to the land trust.
Through the Clean Water Management Trust Fund in 2017, the Coastal Land Trust was able to purchase a conservation agreement on around 31 acres of the Foy property and Foy Limited Partnership donated a conservation agreement on an additional 31 acres, making the total protected land 62 acres.