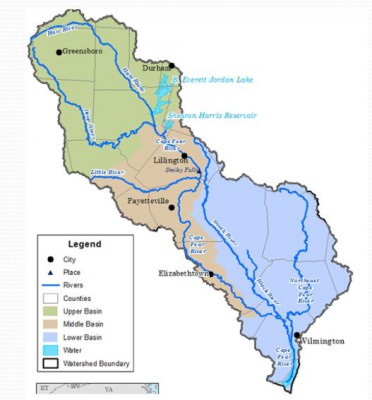 Officials with the Department of Environmental Quality are working on a new plan to ensure that North Carolina waters are used and maintained in a sustainable manner and looking for stakeholder input.
The Division of Water Resources Basin Planning Branch, working with the nonprofit Cape Fear River Assembly, has created a survey to help guide efforts to develop a Cape Fear River Basin water resources management plan.
Basin plans provide guidance to support decisions for permitting and nutrient management strategies, watershed resource planning and implementation of best management practices and water supply and demand decisions.
The plan does not impose new rules or regulations, rather it's for planning purposes only and includes information on all pollution sources across the basin — point and nonpoint sources – with water quality analysis and in-depth evaluation of emerging compounds.
The 2022 basin plan will be the fourth document the division has developed for the Cape Fear River basin, but it's been almost 20 years since the last plan.
The goals are to develop a plan that is relevant, informative and can be adapted as needed and includes community and stakeholder input, including the voices and priorities of underrepresented communities, communities of color and Indigenous communities.
Officials are gathering public input until Oct. 1 and expect to present a completed plan for Environmental Management Commission approval in December.
The survey is composed of two sections. The first section should only take a few minutes to complete. Section 2 is optional but allows for more detail on obstacles in protecting the region's waters.