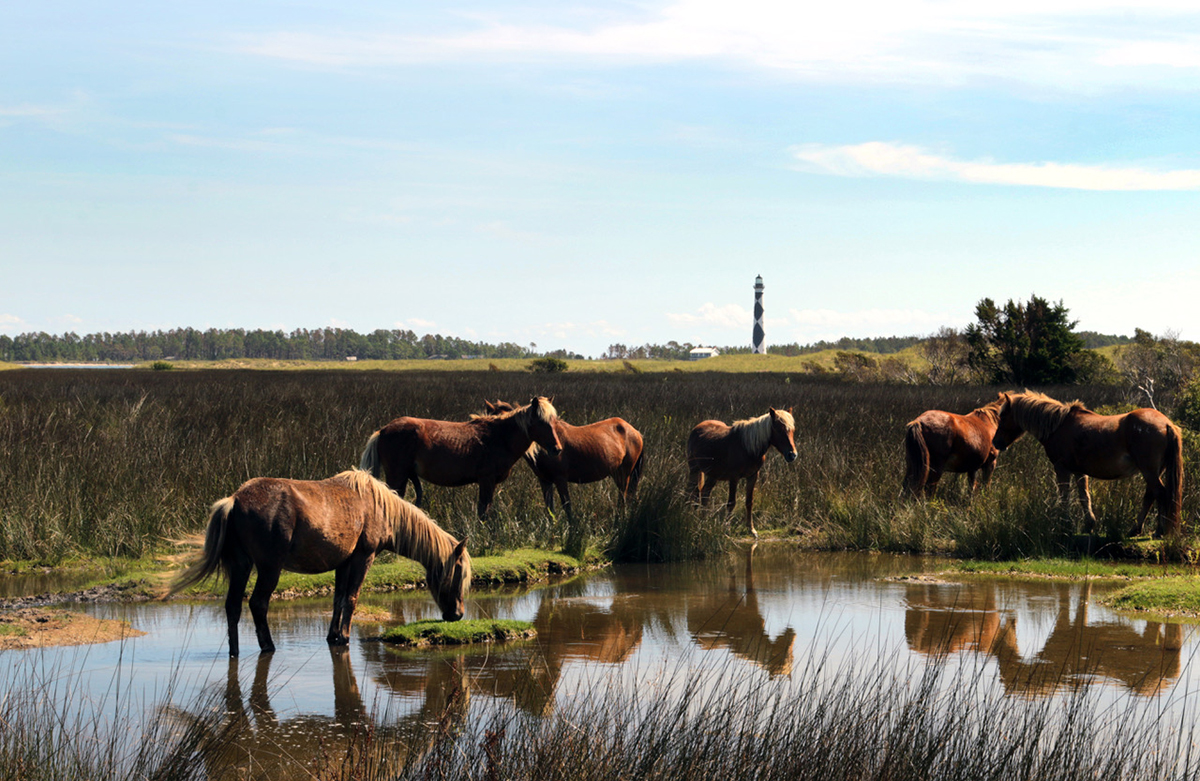 North Carolina's unique barrier island environment attracts millions of visitors each year with its long, sandy beaches, great fishing opportunities and nesting grounds for birds and sea turtles.
The largest crowds are often found mid-June through August, and as one of their busiest weekends approaches, the Fourth of July, the balance between visitor accessibility and park managers' goals of maintaining and sustaining these areas for future generations to enjoy becomes most critical.
Superintendent of the National Parks of Eastern North Carolina Dave Hallac recently explained to Coastal Review that 2021 saw a record high number of visitors to Cape Hatteras National Seashore. Around 3.2 million visitors flocked to the area during the year, compared to about a million visitors per year less a decade ago.
"Just the number of people that are here cumulatively can have impacts on the seashore in general," Hallac said.
Protecting North Carolina's barrier islands from the effects of so many visitors takes a community effort from nonprofit organizations and federal and state agencies such as the National Parks Service, the Division of Coastal Management and its Coastal Reserve and National Estuarine Research Reserve program, along with law enforcement agencies and volunteers. Making sure the islands are preserved during peak season includes considering fire safety, maintaining trail and off-road vehicle access, and creating wildlife protection areas.
Fireworks
The use of fireworks is a major problem that comes with Independence Day at Cape Hatteras National Seashore, Hallac said. Fireworks are illegal on all lands managed by the National Parks Service.
"Unfortunately, we are finding ourselves cleaning up hundreds if not thousands of fireworks. So that's definitely an issue. The bigger concern is that those fireworks could start fires and have impacts either on the natural landscape or on the developed areas next to the park," he said.
The National Fire Protection Association found that an estimated 19,500 fires were started by fireworks in 2018 in the United States. And over a quarter of the fires started by fireworks from 2014 to 2018 were reported on the Fourth of July.
Beach driving
Cape Hatteras National Seashore offers annual and 10-day off-road vehicle permits for beach access. Impacts from inappropriate off-roading include damage to dunes or dune vegetation, along with safety hazards for visitors and wildlife.
"Even something as simple as airing your tires down to better drive on the beach can reduce the rutting and impacts on the beach itself and make it a safer place for other people to drive," Hallac said. "There are other impacts that can occur. For example, when people are speeding, it can cause a safety impact and can also disrupt wildlife."
South of Cape Hatteras, officials at Cape Lookout National Seashore also take steps to minimize the effects off-road vehicles can have.
Watch for wildlife
Cape Lookout National Seashore Chief of Interpretation and Education and Public Information Officer BG Horvat said park officials take precautions, such as blocking vehicle access to wildlife protection zones and areas of the beach where there are shorebird or sea turtle nests.
Shackleford Banks is part of Cape Lookout National Seashore and is populated by feral horses believed to have arrived on the island via a shipwreck in the late 1500s.
"Leave the horses 50 feet of space if you're going to go see them, the length of a bus, and respect the wildlife that lives there," Horvat said.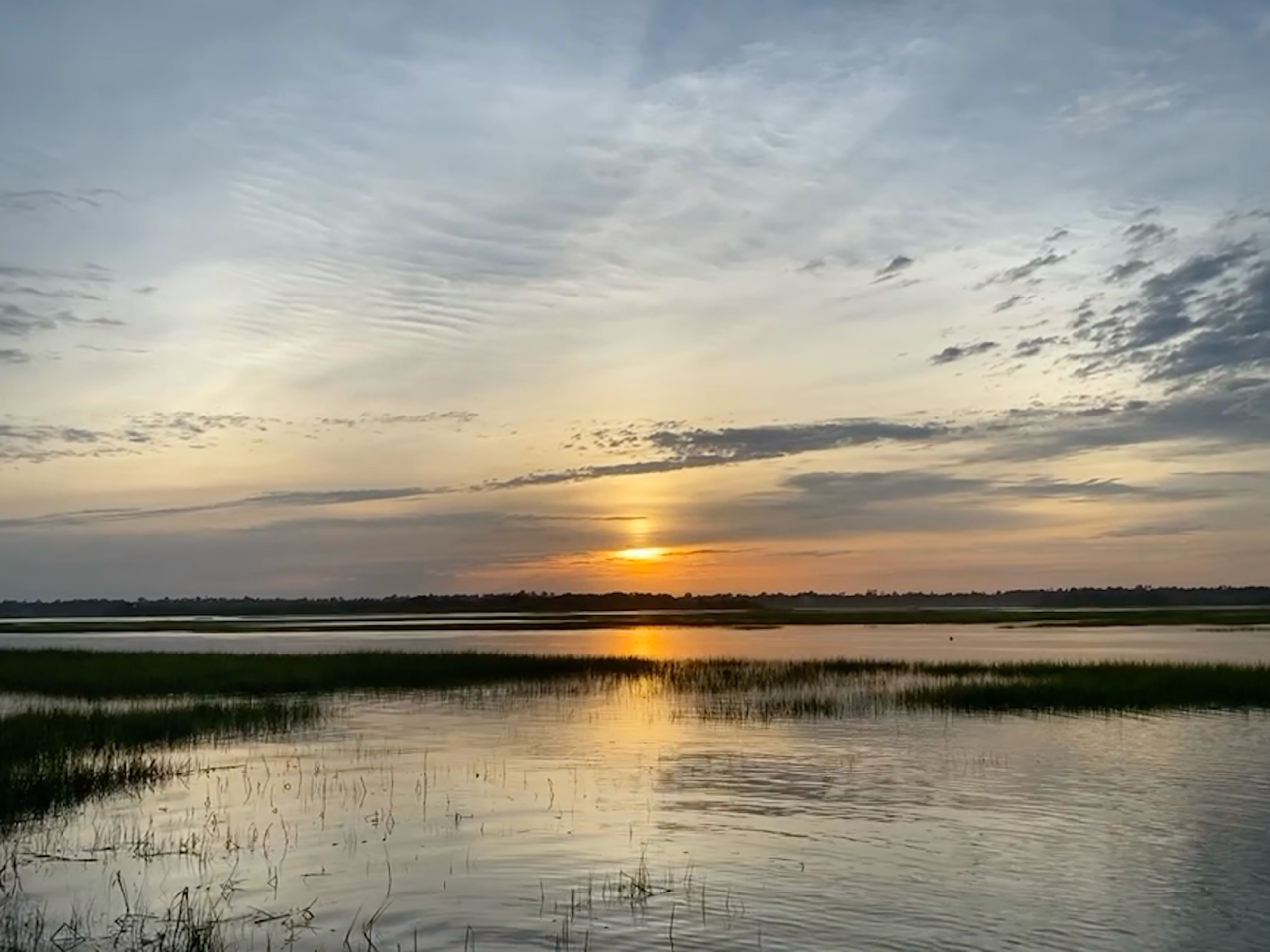 Pack out your litter
Horvat stressed that, when visiting Cape Lookout, it's important to know that there aren't many amenities at Cape Lookout National Seashore.
"You need to be self-sustained and have everything you need, and be prepared to take it out with you. Go and have a good time, but pack out your trash," said Horvat.
North Carolina Coastal Reserve Southern Sites Manager Elizabeth Pinnix also stressed the importance of packing out your trash when visiting Masonboro Island, part of the North Carolina National Estuarine Research Reserve and one of the state's most popular island destinations for the Fourth.
"Leading up to the holiday weekend, we install additional signage on the high traffic areas that remind people to pack out their trash. So, anything you pack in, you need to pack out to follow guidance that's on the island," she told Coastal Review.
The nonprofit Masonboro.org, along with the Division of Coastal Management, have made progress in driving home that message.
Masonboro.org, whose mission is to protect public access, promote responsible use and preserve the traditions of Masonboro Island, conducts litter cleanups on the undeveloped island. In 2015, volunteers with the group picked up their largest quantity of July Fourth trash, 5,800 pounds. In 2018, volunteers picked up about 1,800 pounds of trash on the holiday.
Since then, less than 1,000 pounds of trash has been picked up each year. That's partly due to COVID-19 travel reductions but also thanks to education and outreach efforts. But there's more to be done.
"Masonboro.org volunteers are staged on the northern portion of the island where most visitors land their boats on the Fourth of July – there are still 7 more miles of island that are not being actively cleaned up on the Fourth," Pinnix said. "Marine debris and litter, just like our erosion on beaches, is something that all our coastal beaches encounter. So, we are doing our best and doing our part to help with the marine debris problem in our state."
Pinnix added that endangered species are nesting during the island's peak season for visitors, including loggerhead and green sea turtles. She stressed that visitors should be aware of these nests.
As for how to balance public access and sustainability, "It's something that we're going to have to keep thinking about and moving towards," Pinnix said. The sites should remain open and visited by the public, she said, because, "part of the reason we have such an appreciation for nature is because people are able to go out and enjoy it."
Work to spread that message continues, she said.
"I think increasing our education and involvement with the public is going to be something big moving forward. Keep people engaged and understand that the systems are changing. And we want them to be here for as long as possible," Pinnix said.