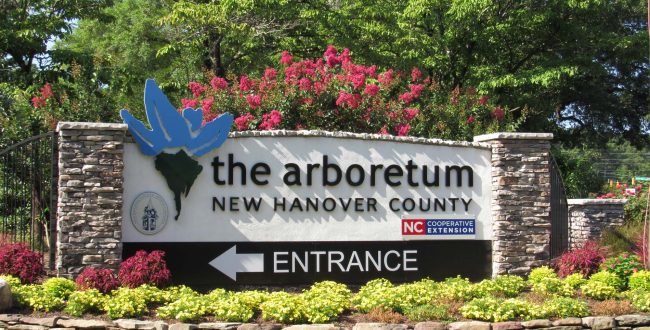 A workshop set for Friday offers instruction on how to better manage stormwater and prevent flooding to protect wetlands.
Set for 8:30 p.m. to 3 p.m., the New Hanover Soil & Water Conservation District, the Coastal Reserve & National Estuarine Research Reserve, Alliance for Cape Fear Trees, Wilmington Tree Commission, and North Carolina Cooperative Extension are hosting the workshop.
"Stormwater Management & Flooding Prevention on Wetland Landscapes" is being held at the New Hanover County Arboretum and North Carolina Cooperative Extension Auditorium, 6206 Oleander Drive, Wilmington.
Those interested in participating should register online. The fee is $10 and includes lunch. Participants also receive a thumb drive with all presentations from the day. Professional credits are available.
The workshop is designed to address drainage, stormwater management and flooding prevention for residential and commercial development on landscapes with large areas of jurisdictional wetlands, officials said.
While the workshop will focus on northern New Hanover County, which includes more than 20 square miles of predominantly poorly drained soils and very poorly drained hydric soils, the principles, practices, and regulations to be discussed in this workshop are applicable to drainage, stormwater management and flooding prevention for wetland conversion to development in any large wetland ecosystem.
Topics covered will include wetland definitions and characteristics, wetland regulatory programs, water management systems to facilitate wetland conversions to development uses and the economic and legal aspects of water management districts.