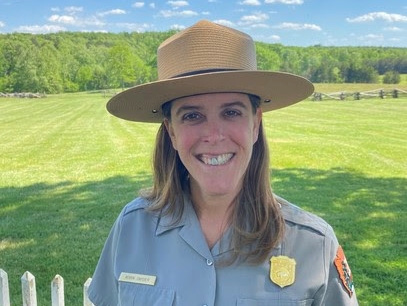 Robin Snyder, a 27-year veteran with National Park Service, has been named the new deputy superintendent for Cape Hatteras National Seashore, Fort Raleigh National Historic Site and Wright Brothers National Memorial, the Outer Banks group.
Snyder is currently the superintendent of Appomattox Court House National Historical Park and Booker T. Washington National Monument.
The National Park Service made the announcement Thursday. She is expected to begin her new role in early July.
"I am deeply grateful for the opportunity to serve as the deputy superintendent of three dynamic park units that showcase the amazing history and resources of the Outer Banks," Snyder said in a release. "After spending many summer vacations in the area, I am excited to work with staff, community and partners who collectively care for these special places and to engage with local residents and visitors who value these resources."
During her career with the National Park Service, she has taken on different roles at various parks, including New River Gorge National Park and Preserve, Gauley River National Recreation Area, Bluestone National Scenic River, Assateague Island National Seashore and Petersburg National Battlefield.
Snyder served for several months as the acting deputy superintendent of the Outer Banks Group in 2021. She also managed temporary assignments as the Department of the Interior's Youth in the Great Outdoors program coordinator, and served as the volunteer and youth program coordinator for the National Park Service's Northeast Region.
"Robin brings a strong work ethic, common sense approach and a high level of professionalism," said National Parks of Eastern North Carolina Superintendent David Hallac. "Her diverse experience managing complex and high-profile land management challenges will benefit the Outer Banks Group. I look forward to working with Robin again when she arrives on the Outer Banks in early July."
Snyder is a native of Appomattox, Virginia. She attended the University of Virginia, where she earned a bachelor's in American history and a master's of teaching.