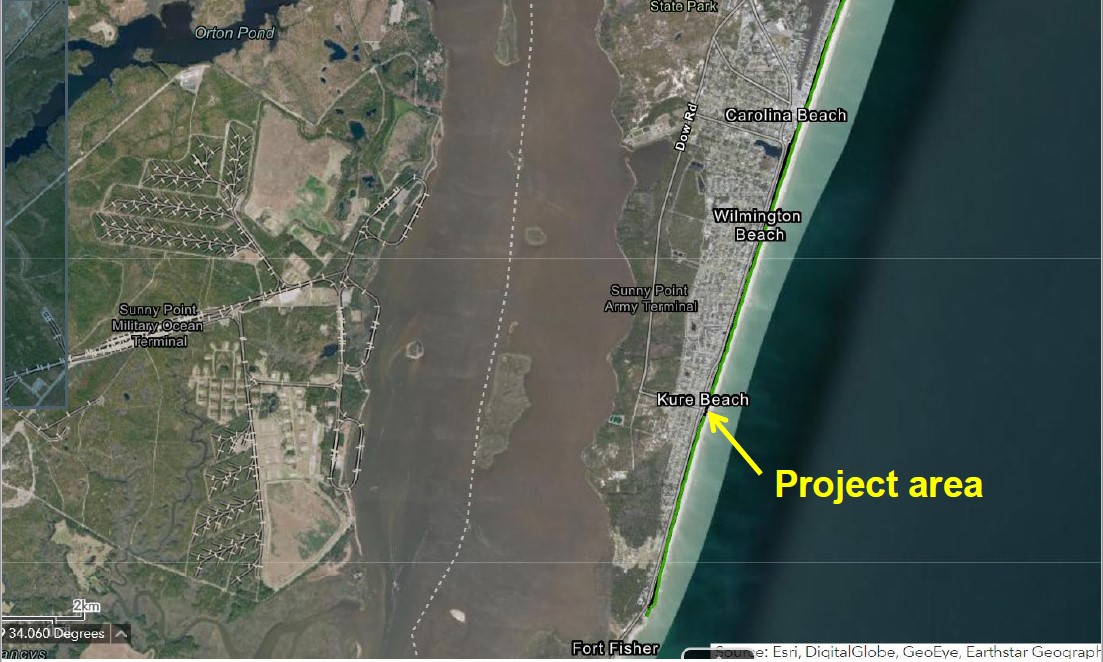 Kure Beach has the state's go-ahead to place a mat for wheelchair users at three varying beach accesses throughout the season.
The Coastal Resources Commission during its regular meeting April 28 in Manteo approved the variance to place the Architectural Barriers Act/Americans with Disabilities Act-compliant beach accessibility mat at accesses at 99 Atlantic Ave., 110 Atlantic Ave., and 140 Atlantic Ave.
The town plans to use one mat and vary the location of that mat between May and September.
The town applied Feb. 21 to the Division of Coastal Management for a Coastal Area Management Act minor development permit for the proposed use of the mat. The division denied the application March 8 because of an inconsistency with two rules, which is why the commission was voting on the variance during the meeting.
The intent is for the beach mats to facilitate greater beach access for individuals with mobility disabilities, to foster greater sense of independence for those individuals and enhance opportunities for public beach access, Alyssa Wright, assistant general counsel, explained to the commission during the meeting.
Jim Eldridge, town attorney, added that the mat is flexible, durable, nonobtrusive, easy to remove and easy to install.
The commission had previously approved accessible beach mats for other towns including Carolina Beach.