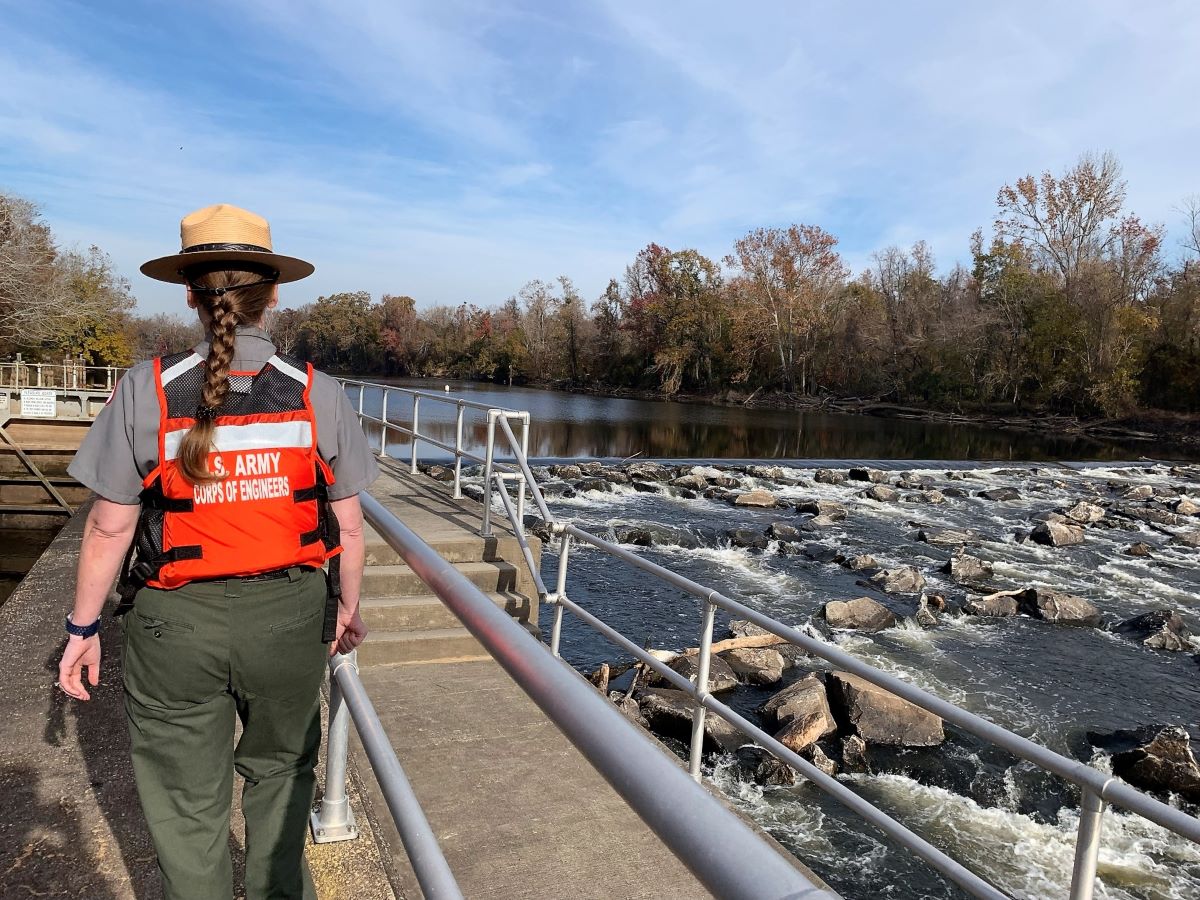 How do locks and dams control the flow of the Cape Fear River?
Dana Matics, assistant operations project manager with the U.S. Army Corps of Engineers, will explain the ins and outs at 7 p.m. April 19 during the Third Tuesday Lecture "Cape Fear River Locks and Dams: Past, Present, and Future," presented by the North Carolina Maritime Museum in Southport.
The program, like all lectures in the series, will take place at the Southport Community Building, 223 E Bay St., downtown Southport. Doors will open at 6:30 p.m.
The museum has explored the Cape Fear River with Matics before. Museum Curator of Education Katy Menne rode through lock and dam No. 1 for Episode 26 of "Captain Meanies Maritime Curiosity," which aired on the museum's YouTube channel and Facebook page in December.
"Riding along with Dana was such a pleasure, and she has such a wealth of information and knowledge," Menne said. "We couldn't wait to have her in to discuss the history of the locks and dams in greater detail."
That greater detail includes historic images Matics provided as background for the video project but did not make the episode and additional information Matics has acquired over her 20 years working for the U.S. Army Corps of Engineers.
"I love how Katy's use of digital education offerings like Captain Meanies Maritime Curiosity makes the museum accessible to patrons near and far," Museum Manager Lori Sanderlin said. "Knowing that Dana is willing to share more historical background for our Third Tuesday is a behind-the-scenes treat."
Seating is limited for the Third Tuesday program. Call 910-477-5151 or email at Katy.Menne@ncdcr.gov to reserve a spot. Registration can also be filled out online at ncmaritimemuseumsouthport.com/events.
Masks are optional to attend this lecture, and continued wear is encouraged for vulnerable populations. Disposable masks will be available.
The North Carolina Maritime Museum system is comprised of the Graveyard of the Atlantic Museum in Hatteras, the North Carolina Maritime Museum at Beaufort and the North Carolina Maritime Museum at Southport. All three museums are part of the Division of State History Museums in the NC Department of Cultural Resources.