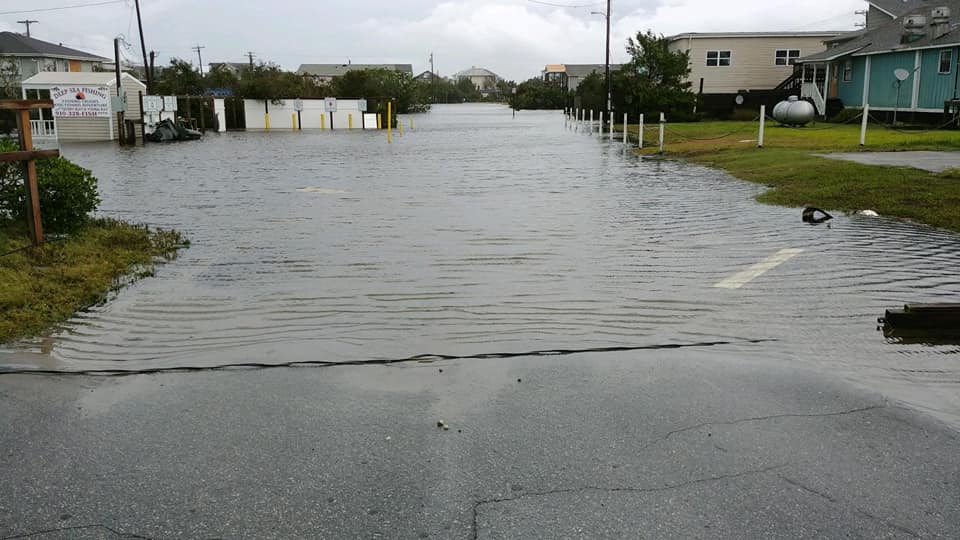 The three Topsail Island communities are hosting an open house March 16 that will focus on climate resiliency planning, sea level rise and flooding.
The in-person open house is scheduled for 5 to 7 p.m. in Surf City Town Hall, 214 W. Florence Way, Hampstead.
During the open house, organizers will present initial findings on the climate-related risks present on the island, plus there will be displays and proposed projects will be demonstrated.
This is a chance for the public to provide input, comments and more ideas while helping shape the future resiliency of the community.
The towns of Surf City, Topsail Beach and North Topsail Beach, all on Topsail Island, are among the about two dozen local and county governments awarded a grant through the North Carolina Resilient Coastal Communities Program, administered by the state Department of Environmental Quality's Division of Coastal Management.
The program is a community-driven process for setting coastal resilience goals, assessing existing and needed local capacity, and identifying and prioritizing projects to enhance community resilience to coastal hazards. The four phases of the program are community engagement and risk and vulnerability assessment; planning, project selection and prioritization; engineering and design; and implementation.
The program is currently in the risk and vulnerability assessment phase.
For more information, contact Michael Hicks at 919-604-2736.