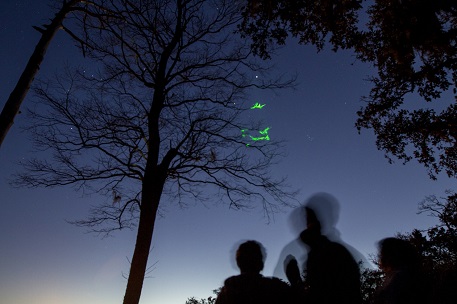 Thirty-five sky-watching events are planned across the state, including a few on the coast, in April as part of the 10th annual Statewide Star Party.
Sponsored by North Carolina Space Grant, this year's Star Party theme set for April 8-9 is "Understanding the Universe," with a focus on science and engineering related to National Aeronautics and Space Administration's James Webb Space Telescope. Host organizations are to be provided with a Star Party kit with hands-on activities and NASA resources on this theme.
Planned are public sky-watching events at state and local parks, colleges and universities, planetariums, science centers, nature centers and libraries. Organizers expect about 3,500 visitors to participate in the 35 events.
Activities on the coast are scheduled at the following locations:
"Star Party participants provide the curiosity, and host sites provide the telescopes. Hosts lead hands-on activities from the Star Party kit that help visitors explore the question of whether there is life elsewhere in the universe, how we might find it and what it might look like," organizers said.
The Star Party is an initiative of the North Carolina Science Festival, a monthlong, statewide celebration of the educational, cultural and financial impact of science in the state.