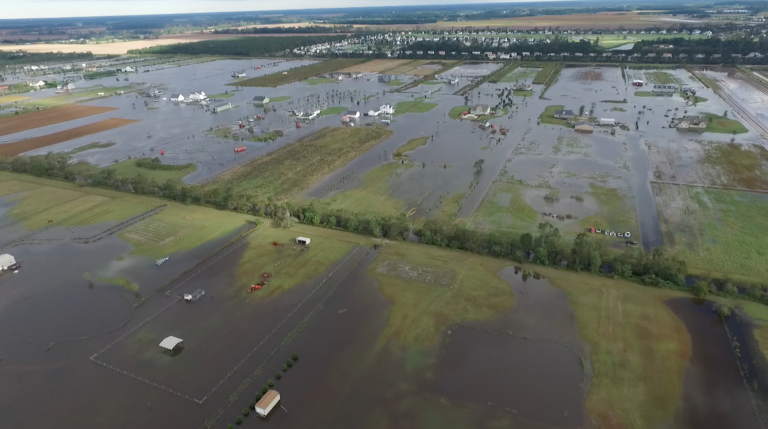 Global temperatures will continue to rise unless the world takes action, stresses a new report from the Intergovernmental Panel on Climate Change, or IPCC.
Released Monday, "Climate Change 2022: Impacts, Adaptation and Vulnerability" is the contribution of Working Group II to the Sixth Assessment Report of the IPCC. IPCC is the United Nations body that looks at climate change science.
IPCC Chair Hoesung Lee said in a statement that the report recognizes the interdependence of climate, biodiversity and people and integrates natural, social and economic sciences more strongly than earlier IPCC assessments. The report emphasizes the urgency of immediate and more ambitious action to address climate risks. "Half measures are no longer an option."
Hoesung Lee explained during a press conference Monday that Working Group I's report released last August shows that human activities have warmed the climate at a rate not seen in at least the past 2,000 years.
"We are on course to reaching global warming of 1.5 degrees Celsius within the next two decades. And temperature will continue to increase unless the world takes much bolder action," Hoesung Lee said. "The report is a dire warning about the consequences of inaction. It shows that climate change is a grave and mounting threat to our well-being and a healthy planet. It also shows that our actions today will shape how people adapt to climate change and how nature responds to increasing climate risks."
Human-induced climate change impacts noted throughout the report include increases in temperature, rainfall and extreme weather, lengthening wildfire season, severe water shortages due to climate change and extreme events such as flooding and droughts, altered food webs and interruption of the supply chain.
The report analyzes the effects of climate change by looking at ecosystems, biodiversity and human communities at global and regional levels. "It also reviews vulnerabilities and the capacities and limits of the natural world and human societies to adapt to climate change," according to IPCC.
"The focus of our new report is on solutions. It highlights the importance of fundamental changes in society at the same time as conserving, restoring and safeguarding nature in order to meet the Paris Agreement and the Sustainable Development Goals," IPCC states. "Successful adaptation requires urgent, more ambitious and accelerated action and, at the same time, rapid and deep cuts in greenhouse gas emissions. The quicker and further emissions fall, the more scope there is for people and nature to adapt."
A section in the report details risks and options for action for cities and settlements. An atlas to present data and findings on observed and projected climate change impacts and risks is also new in this report.
IPCC notes in the report that climate change interacts with global trends such as unsustainable use of natural resources, growing urbanization, social inequalities, losses and damages from extreme events and a pandemic, jeopardizing future development.
"Our assessment clearly shows that tackling all these different challenges involves everyone – governments, the private sector, civil society – working together to prioritize risk reduction, as well as equity and justice, in decision-making and investment," said IPCC Working Group II Co-Chair Debra Roberts.
This report also reviews regional information to help areas with Climate Resilient Development, a solutions framework that combines strategies to adapt to climate change with actions to reduce greenhouse gas emissions to support sustainable development, according to IPCC.
A fact sheet on North America states that "Even if global warming is limited to 1.5°C, human life, safety, and livelihoods across North America, especially in coastal areas will be placed at risk from sea level rise (SLR), severe storms, and hurricanes (very high confidence)."
Daniel Bresette, executive director of the Environmental and Energy Study Institute said in a statement that the report released Monday is clear in its findings. "Climate change presents a grave threat to the health and wellbeing of everything on this planet and will require accelerated action to avoid the loss of life, biodiversity, and infrastructure."
EarthDay.org President Kathleen Rogers said in a statement that the latest IPCC report comes as no surprise.
"While the fossil fuel economy and technologies of centuries past have created in many cases irreversible damage, new innovations, heightened regulations, and increased civic actions can bring about a sustainable future," Rogers said. "Solving the climate crisis requires individuals, businesses, and governments to act boldly, innovate broadly, and implement equitably."