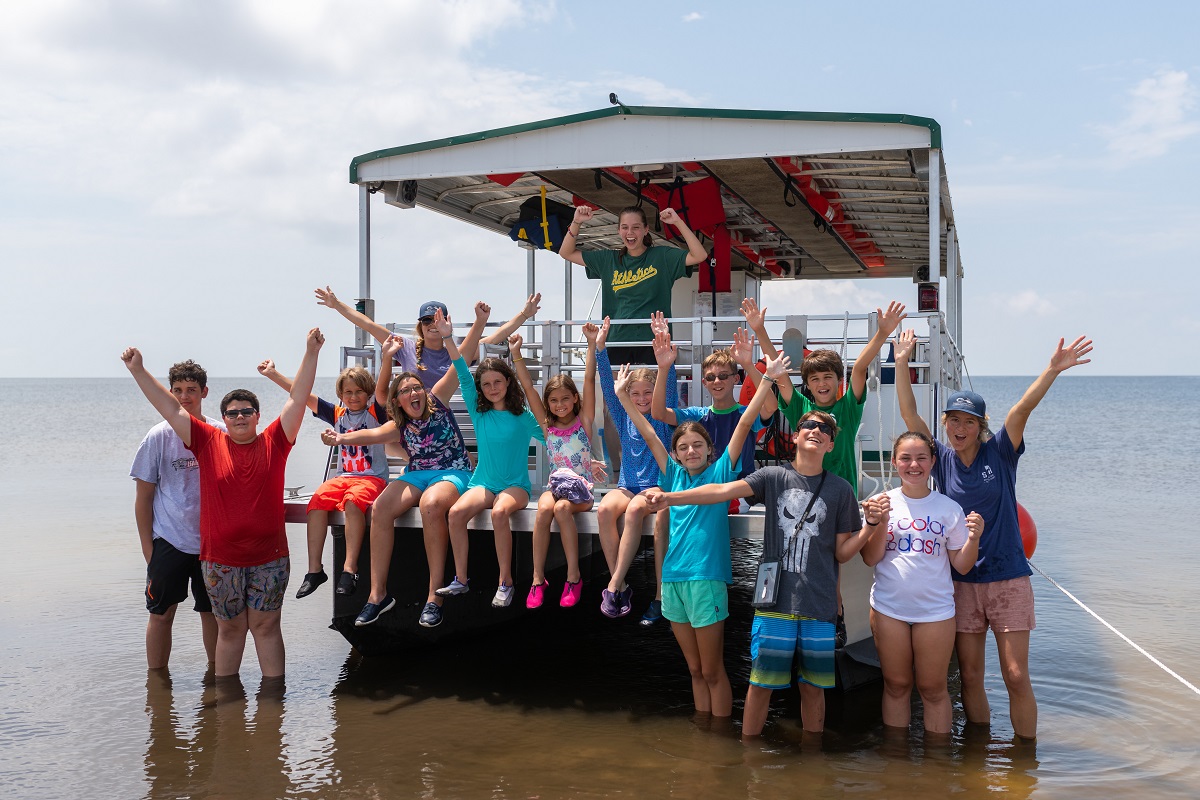 The Coastal Studies Institute in Wanchese is offering 10- to 15-year-olds a chance for hands-on exploration of the Outer Banks this summer.
Registration opens online at 9 a.m. Tuesday, March 1, for the weeklong day camp sessions. The cost for one week of camp is $300. Up to 13 campers between 10 and 15 years of age will be accepted for each session.
The camps focus on science, technology, engineering, art, and math, or STEAM, concepts and offer hands-on experiences and exploration of the outdoor spaces of the Outer Banks.
Each day is scheduled to begin at the institute at 9 a.m. and wrap up at 3:30 p.m.
The following summer camps are being offered this summer:
Coastal Kingdoms: Coastal Marine Biology + Ecology Camp scheduled for June 20-24 and July 25-29. During this program, campers will learn about the makeup of coastal habitats and the animals that call them home through hands-on labs and field trips as well as fun sessions with local marine biologists and ecologists. 
Legends Of The Atlantic: Maritime Archeology + Ocean Exploration Camp scheduled for June 27-July 1 and Aug. 1-5. Campers will learn about maritime archeology and the processes scientists use to understand and document the history of the Atlantic. Campers explore how shipwrecks contain clues to the past, try on dive gear, talk to maritime experts, and even see a few wrecks up close.  
Shapes In Science: Art + Science Camp scheduled for July 11-15 and Aug. 8-12. Campers will use different mediums such as ceramics, watercolors, and photography, to convey some of the research themes currently present at CSI. At the end of the week, the campers and staff will host a gallery that features the students' work.
Sustainable Seas: Oceanography + Coastal Engineering Camp scheduled for July 18-22 and August 15-19. Campers will learn about oceanographic and coastal processes through the lens of technology and interact with scientists who use the tools daily. Each day will begin with the exploration of a basic research technique followed by the introduction of an advanced technology that makes the job both easier and often more fascinating.
Led by East Carolina University, the Coastal Studies Institute is a multi-institutional research and educational partnership of the University of North Carolina System including North Carolina State University, UNC Chapel Hill, UNC Wilmington and Elizabeth City State University.