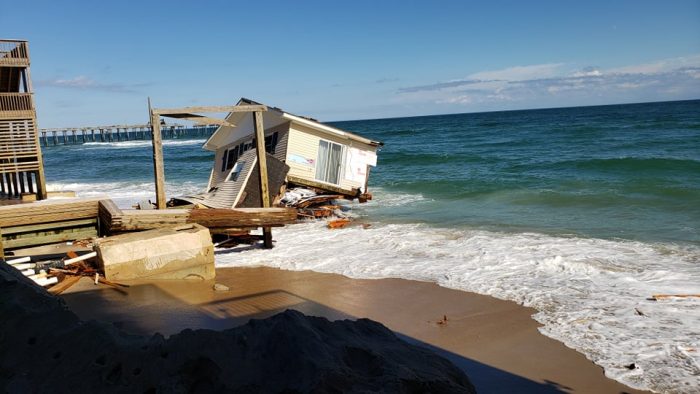 Updated 2:30 p.m. Wednesday:
Plans are underway to remove the remnants of a Rodanthe home that collapsed into the ocean around 7 a.m. Wednesday, Island Free Press reports.
"We are in communication with the owner, who will need to come up with a house removal plan, similar to (the process) of removing the debris of a grounded vessel," said Michael Barber, public affairs specialist for the Cape Hatteras National Seashore told Island Free Press. "We will issue a special use permit for the removal, and we are working with the owner and the county to clear the debris."
Most of the five-bedroom, three-bathroom house had disintegrated by Wednesday afternoon with just a small section of the top level of the home remaining intact and close to shore, according to Island Free Press.
Original Post from Coastal Review: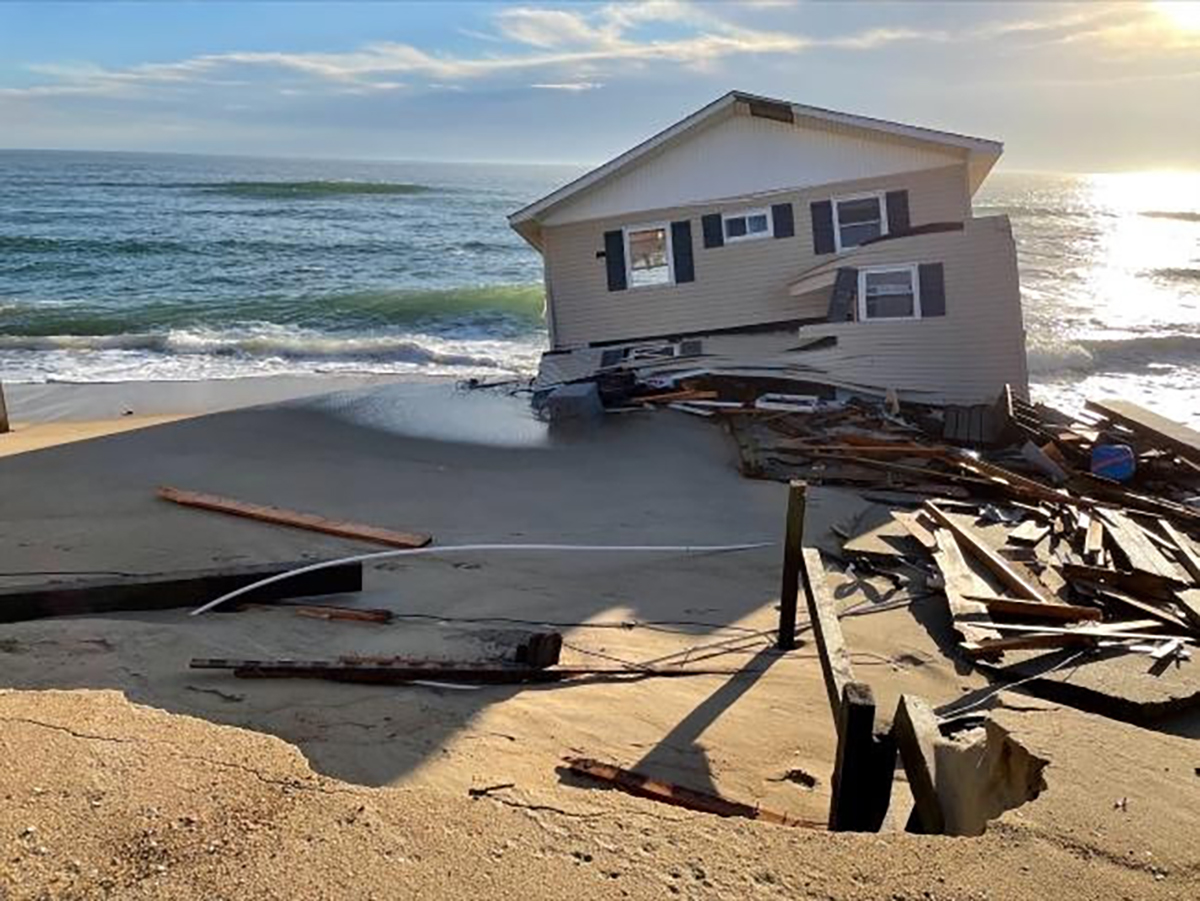 An oceanfront house on an erosion-prone stretch of beach on the Outer Banks has fallen into the ocean, and National Park Service officials are warning beachgoers of debris associated with the collapse between the villages of Rodanthe and Salvo.
The house at 24183 Ocean Drive near Rodanthe crumbled early Wednesday morning.
Officials with the Cape Hatteras National Seashore said in a news release that the bulk of the debris was at the site of the collapsed house, but smaller amounts of debris were spotted as far south as off-road vehicle Ramp 23, more than 7 miles away.
"The National Park Service is communicating with Dare County to coordinate the removal of the house and all related debris on the beach," according to the release.
The 1,960-square-foot structure in the Trade Winds Beaches subdivision was owned by Robert Carroll and Wanda Twiford Coleman of Virginia Beach, Virginia, and was built in 1980, according to county tax records. The house was valued at $83,300. The land value was assessed at $226,800. It was one of several vacation cottage rentals listed at outerbankscottages.net as Coleman Cottages on the O.B.X.
The house appeared to be unoccupied, and no injuries were reported via the 911 system, said Drew Pearson, Dare County's director of emergency management.
County officials were aware that the home was at risk of collapsing and had visited the site recently. At least four other houses in the same subdivision are farther oceanward than the Coleman house that collapsed.