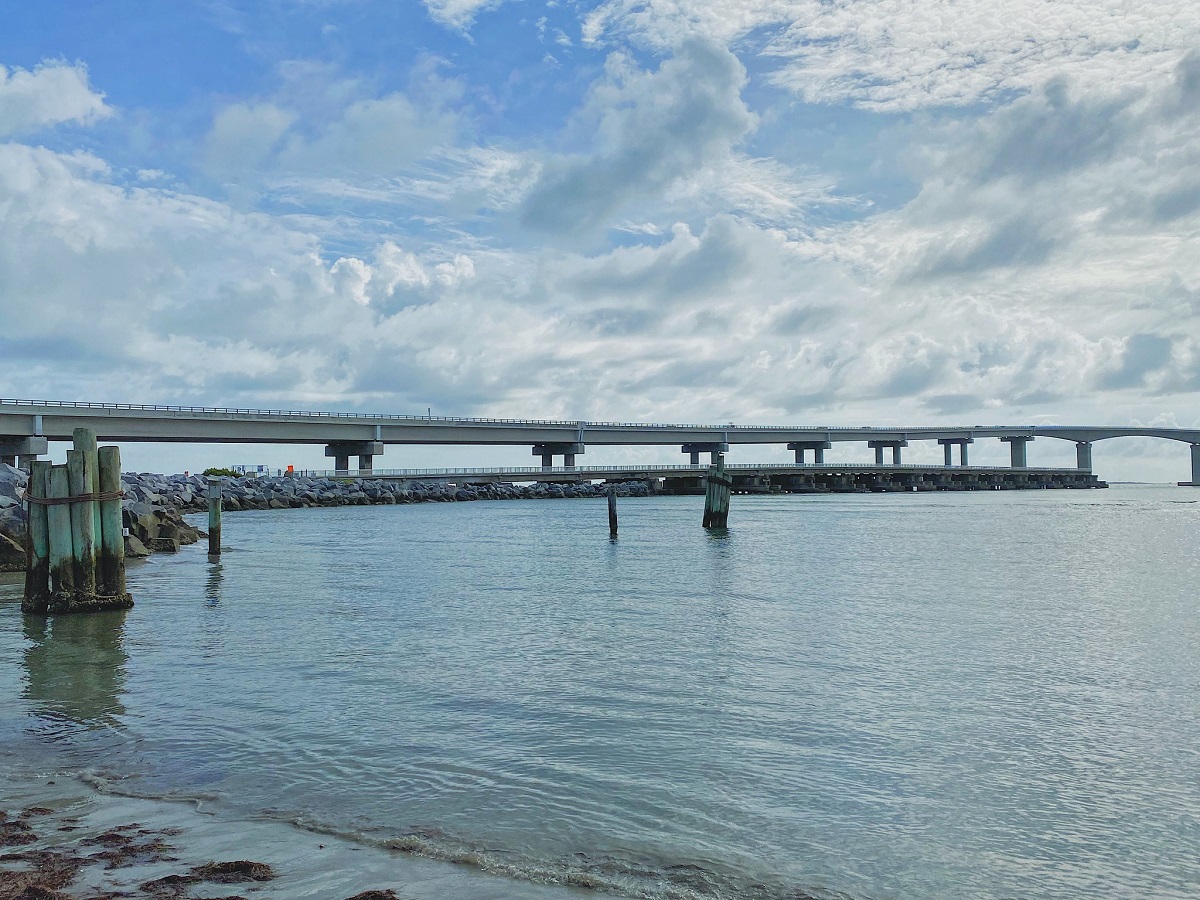 North Carolina Department of Transportation officials say 2021 closed out with strong finances, hundreds of projects completed statewide, many of which were on the coast, and national recognition.
"NCDOT staff worked tirelessly in 2021 to keep North Carolina a great state to live and work," said Transportation Secretary J. Eric Boyette in a statement Friday. "In 2022, we will stay on the forefront of innovation and continue to provide a safe and resilient transportation system."
The department provided the following details on 2021 projects and accolades on the coast:
Statewide, NCDOT crews, contractors and volunteers collected a record 13 million pounds of litter from roadsides and removed nearly 18,000 square feet of graffiti in 2021.
Department crews patched more than 265,000 potholes, applied nearly 15,000 miles of road markings, and installed nearly 100,000 linear feet of pipe across the state. Additionally, NCDOT worked with communities and organizations on about 6,400 lane miles of paved projects, 80 bridge and culvert projects, and nearly 240 projects completed statewide.
The National Operations Center of Excellence honored the department for its new Traffic Incident Management Training Track, which provides a lifelike classroom for incident responders to practice real-life situations with the goal to decrease incident response time, improving air quality, and helping save the lives of responders, according to the agency.
The Division of Highways partnered with the Office of Civil Rights hosted several workshops across the state to encourage small and disadvantaged business participation and provide access to compete on NCDOT contracts. Hundreds of firms representing all types of industries participated in the first several outreach events held on Saturdays since June 2021.
The next round of statewide outreach events will be this month. Division 1 will meet 10 a.m. to noon Jan. 22 at the Division 1 Office in Edenton. Division 3 will meet 10 a.m. to noon Jan. 22 at Traffic Services Office, ​5504 Barbados​​ Blvd., Castle Hayne. Division 2 meeting is 10 a.m. to noon Jan. 19, Division 2 Office, ​2815 Rouse Road Extension, Kinston​.