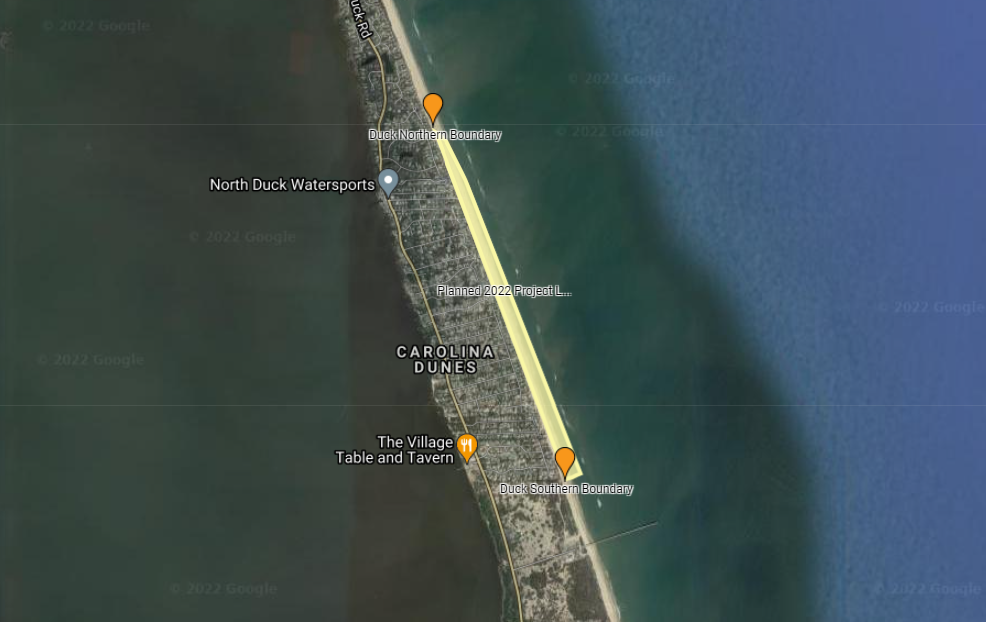 DUCK — Town officials have announced a tentative schedule for its planned $7 million beach nourishment project.
Duck and Dare County contracted with marine construction firm Weeks Marine. The company is to place sand dredged from offshore on the town's beach in the same area as the town's first beach nourishment project in 2017. Since that project was completed, multiple coastal storms, including hurricanes Dorian and Florence and several seasonal nor'easters, have contributed to erosion of the town's oceanfront.
Weeks Marine notified Duck officials that the company plans to begin work in early to mid-August, with completion expected in late August or early September.
The schedule is subject to various factors, including weather conditions and unforeseen delays. Town officials said they will provide updates from the contractors when available and the public can follow all beach nourishment updates on the town's project update page.
The project is part of an agreement with other Dare County towns and the county and is being paid for with revenues from municipal service districts the town established in 2016, sales tax revenues and county funding. The Federal Emergency Management Agency is reimbursing $2.4 million, or 34% of the total, FEMA's estimate of the damage caused by Hurricane Dorian. The town also was awarded a $1.45 million grant from the North Carolina Division of Water Resources for the project.