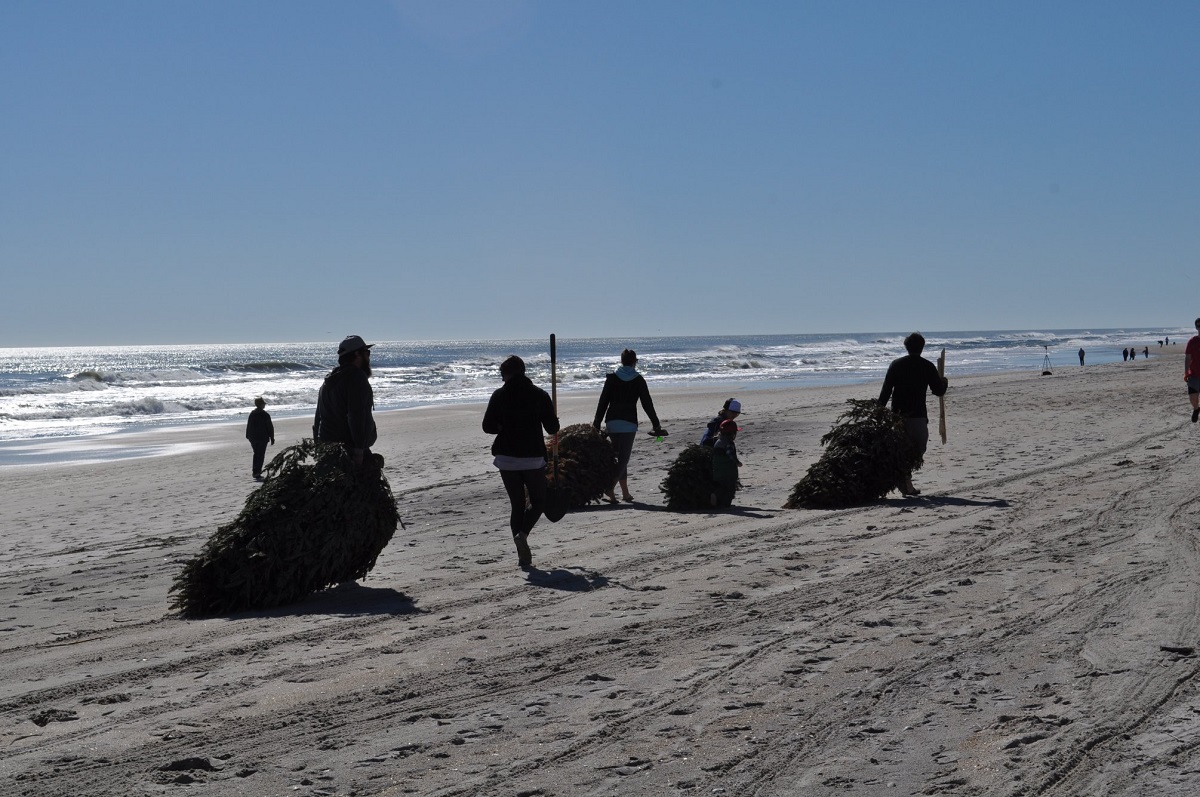 Bundle up, grab a shovel, tape measure and scissors and head to Carolina Beach at 11 a.m. Saturday to lend a hand during the eighth annual Cape Fear Surfrider Foundation dune restoration event.
Volunteers are asked to meet at the Ocean Boulevard beach access.
Initially planned for Jan. 22, the effort was rescheduled for Saturday because of the winter storm. A representative told Coastal Review Wednesday that while the weather forecast isn't the best for this weekend, the event is still on.
Carolina Beach collected the natural Christmas trees after the holidays that will be used to restore the dunes.
Not only will the trees, which are biodegradable, help slow dune erosion and reduce spending on beach nourishment, the trees also help rebuild natural habitats, protect oceanfront property and divert old trees from the landfill, according to the organization.
Organizers ask that rather than bringing trees to the event, drop the trees off at the New Hanover County landfill or any Wilmington Home Depot by Jan. 31.
Contact socialmedia@capefear.surfrider.org for more details.