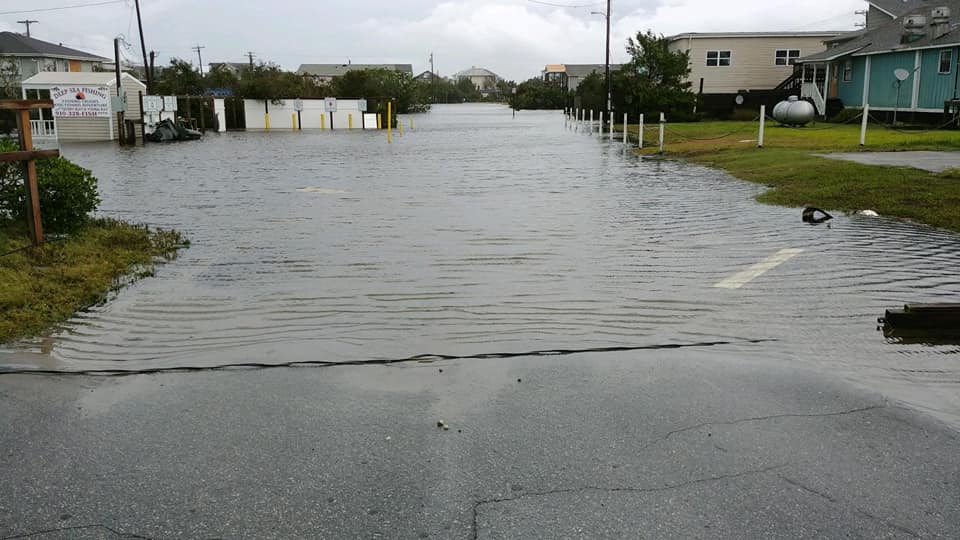 An open house is planned for next week for the public to share their concerns, feedback and ideas on climate change and resiliency planning for the three Topsail Island communities as part of the Island-wide Coastal Resiliency Project.
Surf City, Topsail Beach and North Topsail Beach are among the 25 coastal communities announced in March to be selected for the North Carolina Department of Environmental Quality Division of Coastal Management's NC Resilient Coastal Communities Program, or NC-RCCP, launched last year. The three towns are listed together as Topsail Island by the division.
The open house will begin at 7 p.m. Wednesday, Dec. 15, at Surf City Town Hall, 214 W. Florence Way, Hampstead. The public can also attend the meeting virtually.
The program was created to facilitate a community-driven process for setting coastal resilience goals, assessing existing and needed local capacity, and identifying and prioritizing projects to enhance community resilience to coastal hazards, according to NCDEQ. Selected communities are receiving technical assistance to complete the program, which is broken up into the following four phases:
Phase 1: Community engagement and risk and vulnerability assessment.
Phase 2: Planning, project selection and prioritization.
Phase 3: Engineering and design.
Phase 4: Implementation.
The Topsail Island project is in the first phase. During the open house, the team will present their initial findings on the climate-related risks present within the island, according to Kleinfelder Inc., a California-based engineering consultation company with an office in Raleigh that has been contracted to lead the community risk/vulnerability assessment.
Kleinfelder representatives and the Topsail Island NC-RCCP Community Action Team, which has been meeting since October, are to use the input to help guide the risk and vulnerability assessment and project planning portfolio with the Topsail Island NC-RCCP Program.
Contact Project Manager Michael Hicks with any questions mhicks@kleinfelder.com.
The program has been funded through NCDEQ under the Hurricane Florence Disaster Recovery Fund and a grant from the National Fish and Wildlife Foundation.