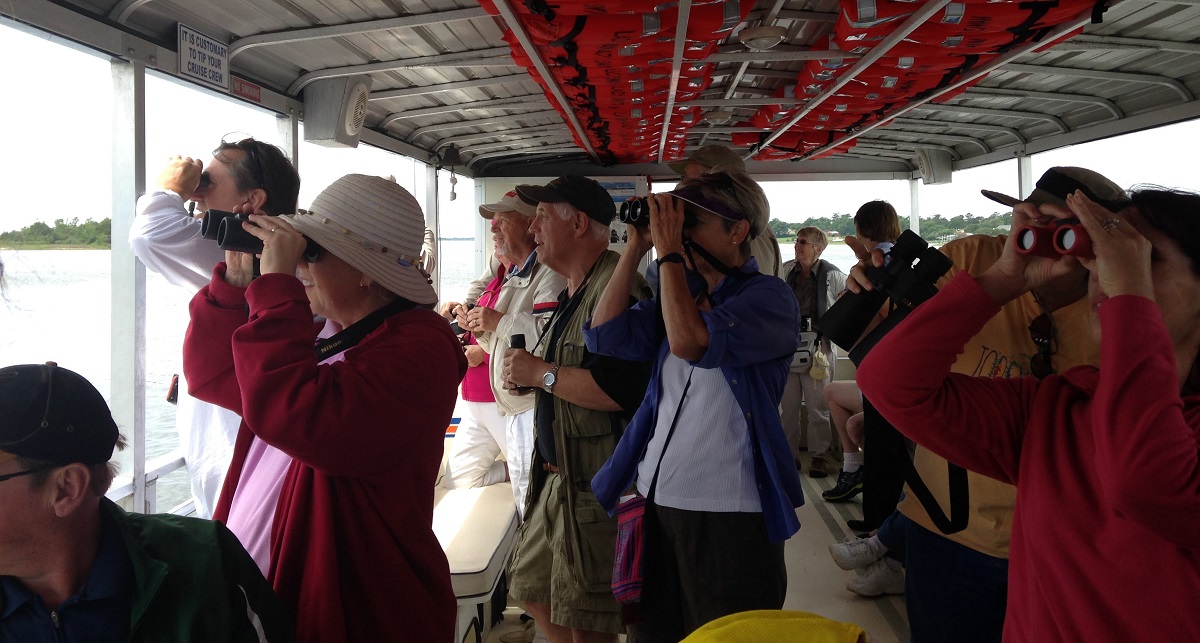 Enthusiasts can join area birding experts Sunday morning for an educational cruise on the White Oak River in Swansboro.
Organizers said the group, maximum 24 participants, will slowly travel on a covered ferryboat through the estuaries in and around the White Oak River and Bogue Sound, including Huggins and Bear islands, to look for resident and migratory birds.
The birding cruise is from 10 a.m. to noon. Participants will meet at the Lady Swan Boat Tours dock in Swansboro and are asked to bring their own binoculars, water, a snack and to dress appropriately for the weather.
The program fee is $30. All ages are welcome, though the program is geared toward adults and older children.
To register, visit ladyswantours.com, select "Book Now" then "Birding Cruise on the Lady Swan" or call Lady Swan Tours at 910-325-1200 for help with registration.
The cruise is offered in partnership with the North Carolina Coastal Federation, publisher of Coastal Review.