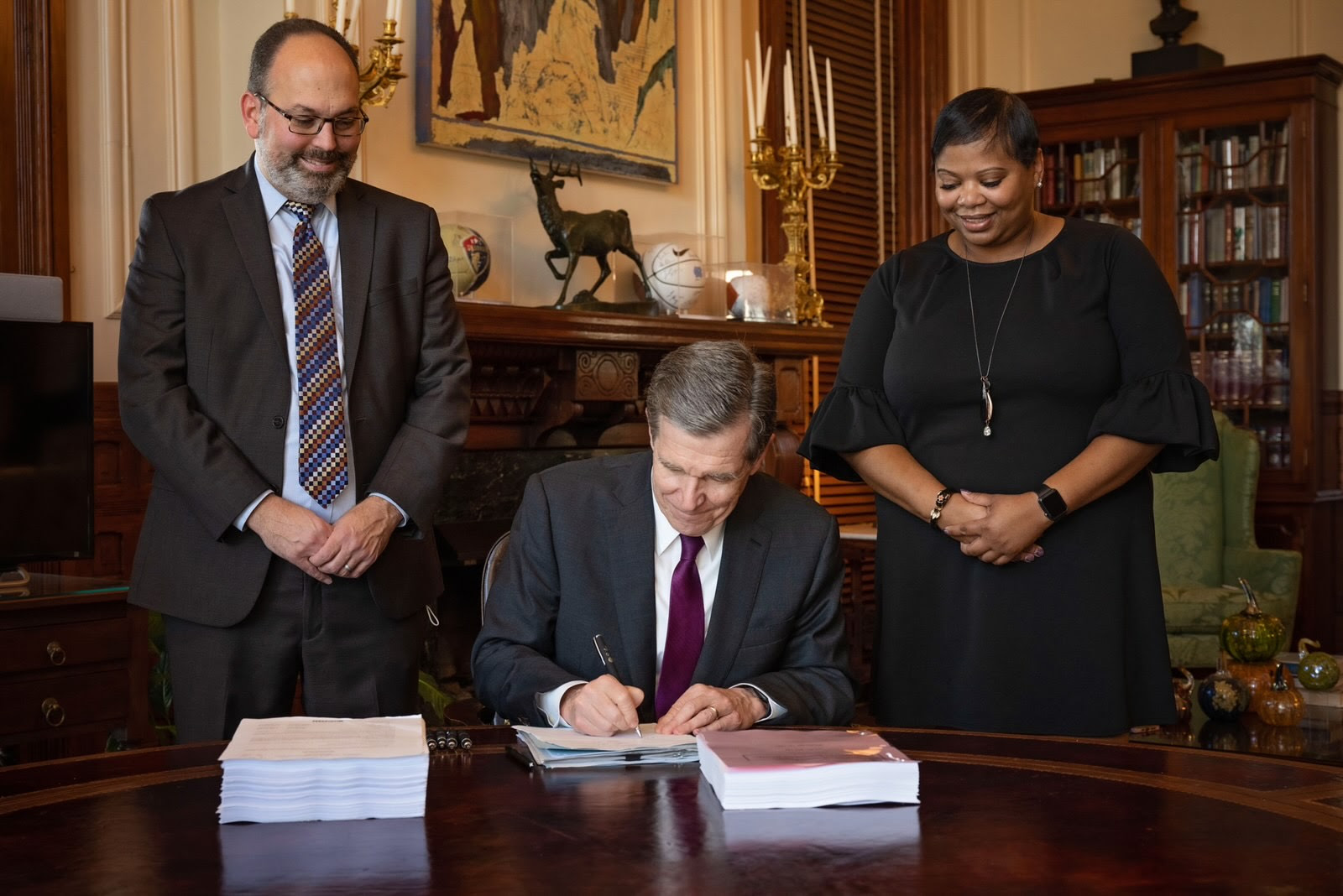 Updated Thursday:
Gov. Roy Cooper on Thursday signed the state budget and two other bills into law, his office announced.
Cooper had said during a press conference Tuesday that he would sign the $53 billion spending plan unveiled Monday, clearing the way for passage of the first biennial state budget since 2017.
"This budget moves North Carolina forward in important ways. Funding for high speed internet, our universities and community colleges, clean air and drinking water and desperately needed pay increases for teachers and state employees are all critical for our state to emerge from this pandemic stronger than ever," Cooper said Thursday in a statement. "I will continue to fight for progress where this budget falls short but believe that, on balance, it is an important step in the right direction."
Cooper also signed House Bill 404, which provides limited civil immunity for 911 call service providers, and Senate Bill 183, which expands the use of ignition interlock systems to reduce alcohol-related accidents.
Original report, "State budget sails toward passage," published Nov. 16 follows below:
The long-running standoff between state House and Senate leaders and Gov. Roy Cooper ended Tuesday, clearing the way for passage of the first biennial state budget since 2017.
The plan would spend $25.9 billion this year and $27 billion next year and includes pay raises for state employees and cost-of-living adjustments for retirees, along with significant funding increases for coastal infrastructure, flood resilience and the largest appropriations for land conservation, parks and clean water projects in more than a decade.
The legislation, the product of a lengthy, drawn-out negotiating process between the legislative chambers and Cooper, was announced Monday and cleared its first vote in the Senate 40-8 Tuesday, shortly after Cooper announced he would sign the bill.
The Senate is expected to give the bill final approval Wednesday and send it on to the House, where it requires two votes over two days before it goes to the governor.
In a noon press conference detailing the pros and cons of the budget plan, Cooper said he was disappointed with education spending totals, lack of Medicaid expansion — a major hitch in the 2019-2020 negotiations — and GOP tax policies, but added that the bill and the state needed to move forward.
"There are critical funding opportunities in this budget that we must seize now, in this extraordinary time," Cooper said. "Many of those opportunities would evaporate if I vetoed the budget and Republicans simply left Raleigh rather than reenter negotiations."
Cooper also objected to several provisions that he said were unconstitutional and predicted they would ultimately be overturned in a court challenge.
Among the dozens of other policy provisions are two that make the both the North Carolina Policy Collaboratory and the North Carolina Office of Resiliency and Recovery permanent parts of state government.
NCORR was formed in the wake of Hurricane Florence to administer extensive federal aid programs and coordinate resiliency policy. In the new budget, NCORR's work is expanded as part of a broad framework of flooding initiatives and resiliency projects, including development of a statewide blueprint to detail risks and strategies to prevent flooding.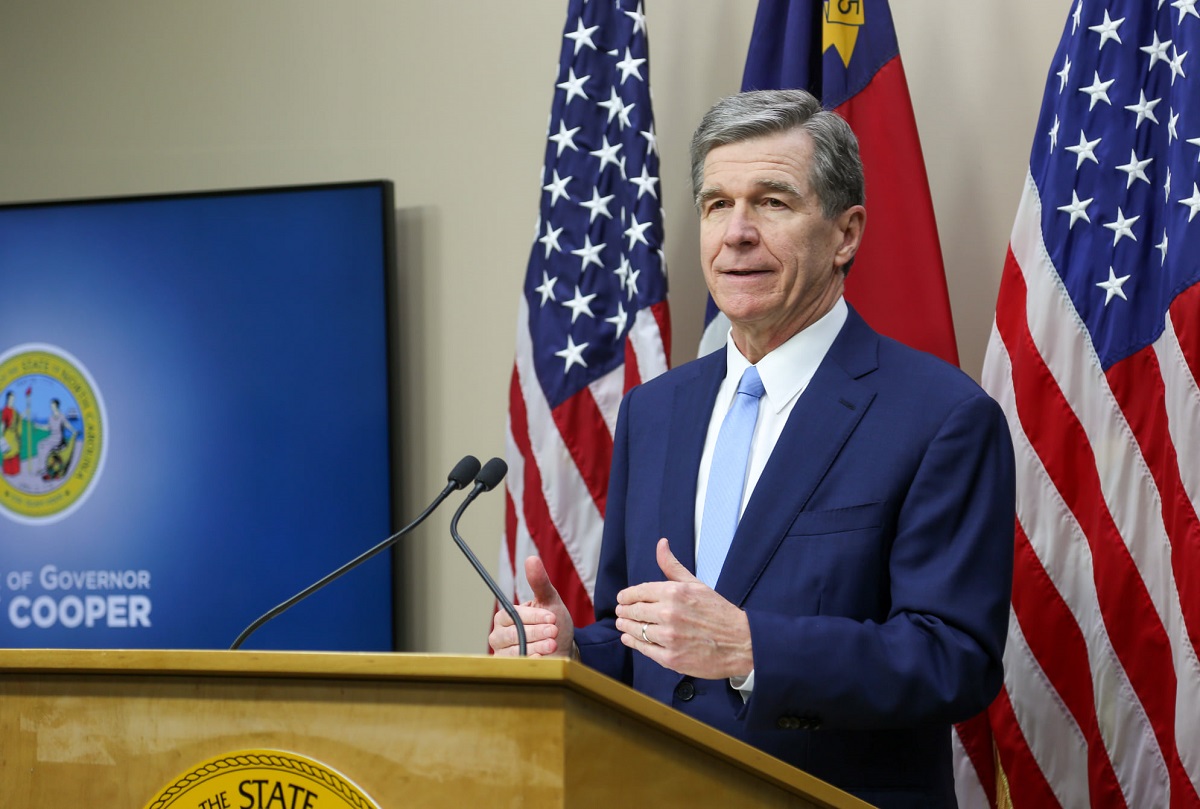 The blueprint is part of more than $1 billion in spending on water and sewer infrastructure, flood prevention and resilience grants.
The Collaboratory, which was started in 2016 to tap into university science resources and coordinate policy research, has been involved in environmental issues around emerging contaminants and water quality as well as coastal efforts on shellfish leasing, oyster promotion and marine fisheries policy.
In this year's budget, the Collaboratory is charged with conduction a comprehensive study of fisheries policies.
Coastal and environmental advocates praised the measure.
Todd Miller, executive director of the North Carolina Coastal Federation and publisher of Coastal Review, called the budget historic for the North Carolina coast.
"It makes investments in flood resilience, water quality, living shorelines, oysters and the shellfish industry and coastal debris clean up at a scale that we have not seen before. Thank you to all the legislators and Gov. Cooper for working together on this bipartisan compromise spending plan," Miller said.
"North Carolina's budget includes historic investments in flood resilience and the highest level of state funding for conservation in over a decade. This is the kind of bold investment North Carolina needs to protect and restore our state's natural landscapes in a way that benefits everyone. We'll get cleaner air and water, more habitat for birds, and safer, healthier communities for people," said Zach Wallace, senior policy manager at Audubon North Carolina.
Will McDow, the Environmental Defense Fund's director of Climate Resilient Coasts and Watersheds, said the budget was "an important down payment" for a more flood-resilient future.
"Investments in natural infrastructure will deliver increased flood protection for more communities, more farmers and more businesses across the entire state — creating jobs while also improving the quality of our environment," he said. "No region of our state is immune to the threat of flooding. Investments in natural solutions, such as floodplain and wetland restoration, help reduce the risk of flooding, while also increasing the health and vitality of our environment and delivering quality of life improvements for communities from the coast to the mountains."
Kirk Ross and Mark Hibbs contributed to this report.