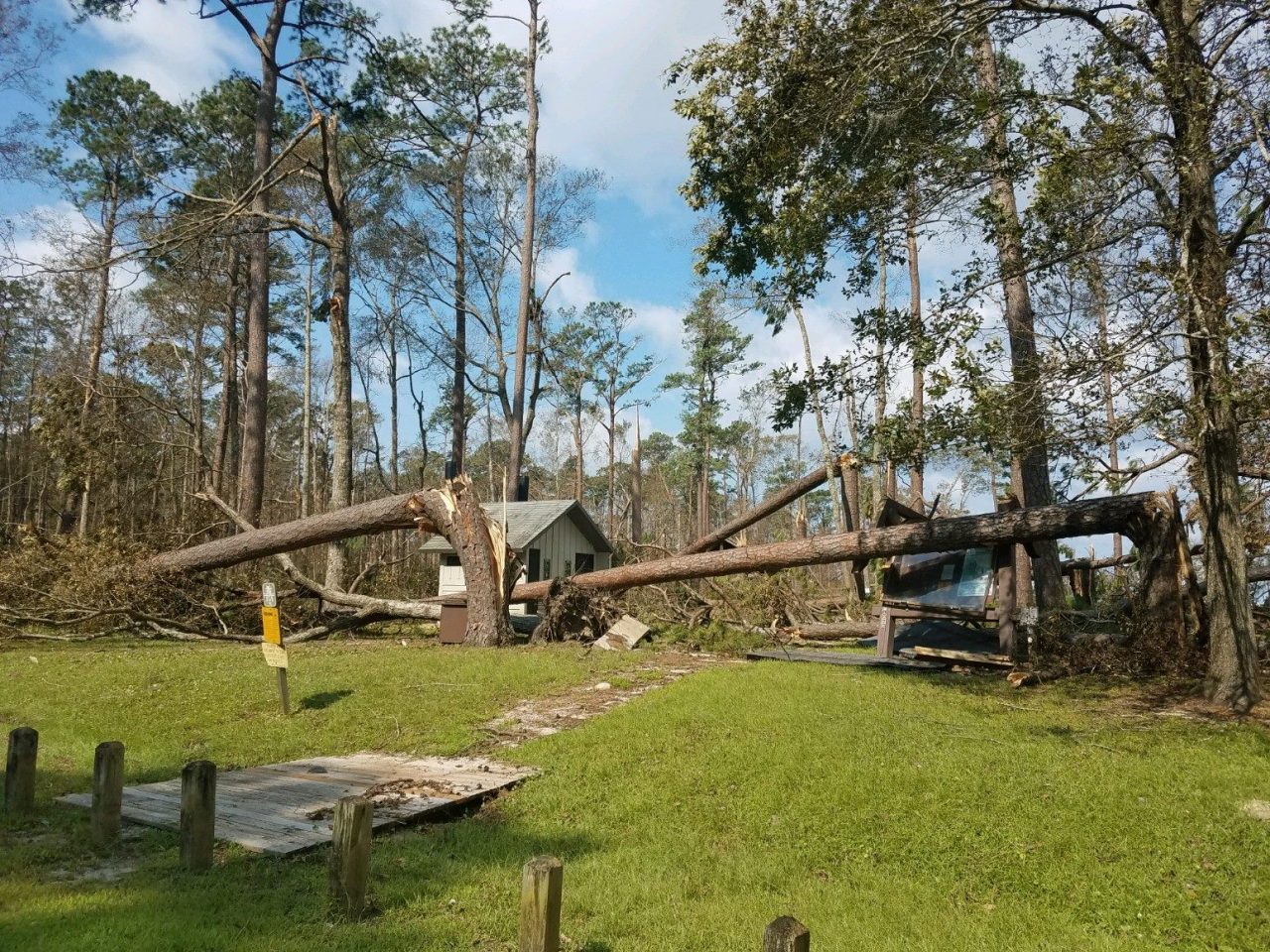 Croatan National Forest officials are proposing a project to address Hurricane Florence damage to recreational sites on the Neuse River and are seeking comment from the public.
The Croatan Ranger District has proposed the Neuse River Recreation Sites Project that would repair and enhance around 100 acres of Flanners Beach, Fisher's Landing, Pine Cliff and Siddie Fields recreation sites in Craven County.
The 2018 hurricane caused high winds, flooding and a large storm surge that eroded the Neuse River shoreline, toppled trees and damaged infrastructure. The recreation areas were closed immediately to address public safety concerns.
The Croatan Ranger District is preparing an environmental assessment to look at ways to stabilize the Neuse River shoreline erosion from Hurricane Florence to ensure public safety while meeting Croatan National Forest Land and Resource Management Plan, or forest plan, preferred conditions and objectives for increasing recreation opportunities.
The project calls for adaptive approaches such as site-specific living shoreline stabilization techniques including but not limited to gradual slope finishing engineered for safety and stability, and phased native ecosystem revegetation. Amenities at Flanners Beach, Fisher's Landing, Pine Cliff, and Siddie Fields recreation sites would be repaired, replaced and enhanced as appropriate.
The proposed action and scoping documentation can be found on the project website. Officials will accept public comment for 30 days beginning Nov. 29.
Submit comments in writing by email to sm.fs.R8nccrocom@usda.gov, by fax to 252-638-5628 or hand delivered to the Croatan Ranger District at 141 E. Fisher Ave., New Bern, N.C. 28560. Business hours are 8 a.m. to 4:30 p.m. Monday-Friday, excluding holidays. Include "Neuse River Recreation Sites" in the subject line of your email or fax. Electronic comments may be uploaded as Microsoft Word documents, PDFs, rich text format, text or html files.
Written comments should include a name and address, comments or thoughts on the proposed action with supporting reasons, and a signature or other means of identification verification. For organizations, a signature or other means of identification verification must be provided for the individual authorized to represent your organization.
In accordance with regulations, all comments received, including those submitted electronically, will be placed in the project file, will become a matter of public record, and will be available for public inspection. Anonymous comments will be accepted and considered but the agency will not be able to provide the respondent with subsequent environmental documents.
Contact Victoria Payne, Hurricane Recovery NEPA Planner, at victoria.payne@usda.gov for questions.