This report has been updated.
At least one fatality may be related to the low-pressure system and tide-related flooding over the weekend.
The body of 65-year-old male identified as Gregory L. Miller of Durham washed up on the north end of South Core Banks Monday morning, Cape Lookout National Seashore officials said Monday. The discovery followed a weekend coastal storm that was accompanied by extreme high tides.
Related: 'Mullet blow,' 'king tides' join forces for nasty weekend
Miller had been staying at the Great Island Cabin Camp, where officials say he had fishing gear among his belongings. The cause of death was still undetermined, and park rangers and the Carteret County Sheriff's Office were investigating.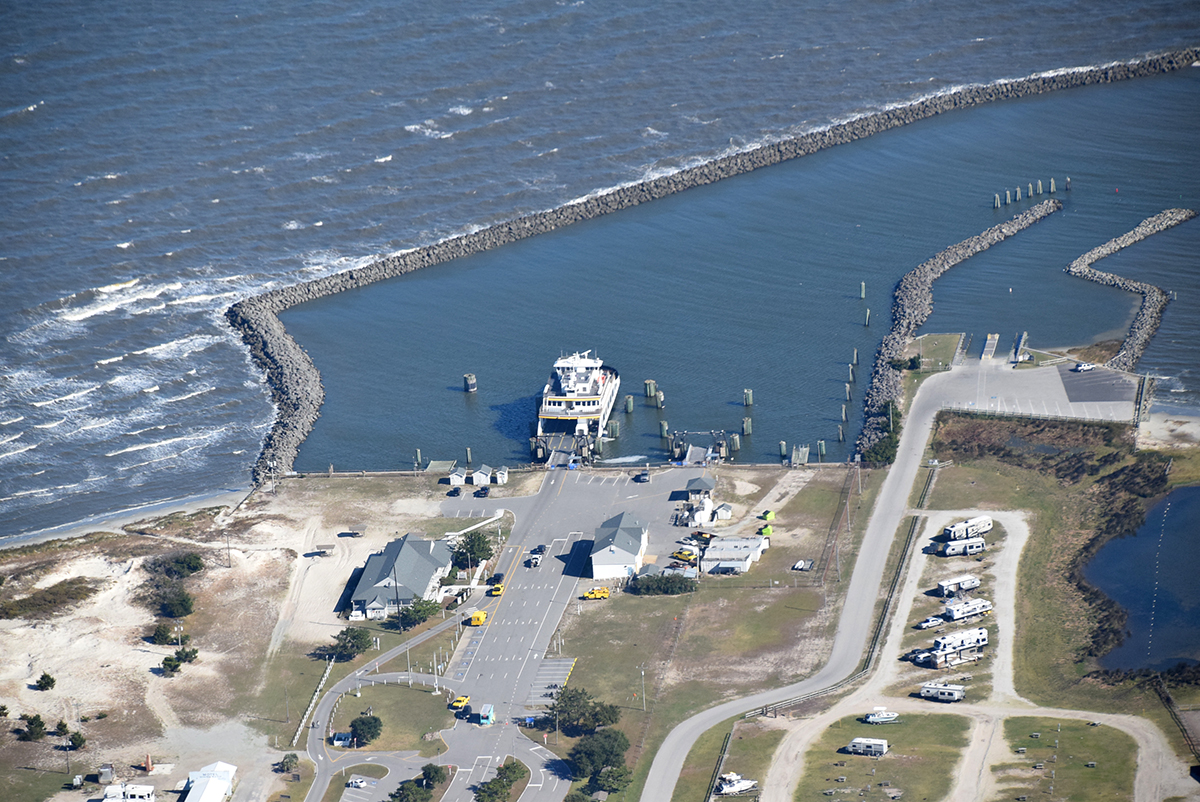 Work underway on N.C. 12 as ferries resume
In addition to flooding and strong winds, the storm caused severe overwash along N.C. 12 on the Outer Banks. The highway remained closed Tuesday morning between the Marc Basnight Bridge and Rodanthe.
"But we are confident we can have this stretch reopened and safe for travel today," said North Carolina Department of Transportation spokesman Jamie Kirtzer.
Officials said the stretch would be opened at 1 p.m. after NCDOT crews cleared much of the sand covering the Outer Banks highway.
N.C. 12 was closed just after high tide at 9 a.m. Sunday and remained closed the past few days as heavy winds and ocean overwash from a coastal storm made the highway unsafe for travel on Hatteras Island.
Drivers should use caution on N.C. 12 as standing water and sand are still present on parts of the road.
Travelers should check DriveNC.gov for the latest advisories.
Most state ferry routes, including those running to and from Ocracoke, had resumed regularly scheduled service Tuesday as winds subsided.
The ferries serving Ocracoke-Hatteras, Ocracoke-Cedar Island and Ocracoke-Swan Quarter were running the following schedules Tuesday:
Hatteras-Ocracoke: 6 a.m., 9 a.m., noon, 3 p.m., 6 p.m., midnight.
Ocracoke-Hatteras: 4:30 a.m., 7:30 a.m., 10:30 a.m., 1:30 p.m., 4:30 p.m., 7:30 p.m. and 10:30 p.m.
Cedar Island-Ocracoke: 10:30 a.m., 4 p.m.
Ocracoke-Cedar Island: 7:30 a.m., 1 p.m., 4:30 p.m.
Swan Quarter-Ocracoke: 10 a.m., 1:30 p.m., 4:30 p.m.
Ocracoke-Swan Quarter: 10 a.m., 1:30 p.m. and 6:30 p.m.
The Currituck-Knotts Island Ferry operations resumed its regular schedule at 10 a.m.
Other ferries have resumed their regular schedules, but the Cherry Branch-Minnesott Beach ferry is operating on a one-boat schedule because a boat with mechanical issues is being repaired.