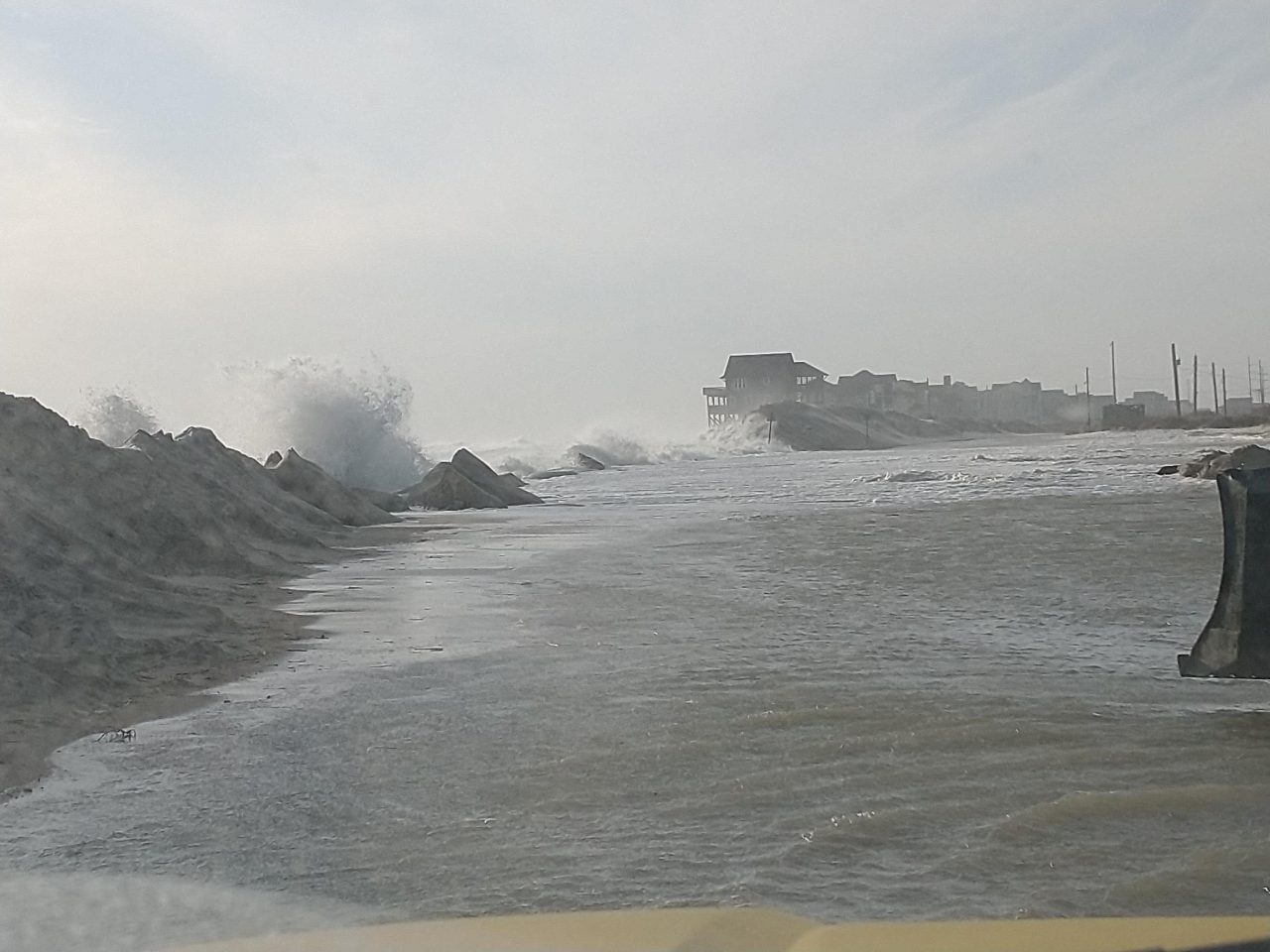 A coastal low-pressure system with wind gusts up to 60 mph combined with extreme high tides over the weekend to inundate highways and roadways, residential, commercial and natural areas along the North Carolina coast.
The ocean overwashed dunes that protect N.C. 12 on the Outer Banks with moderate to major flooding that made the highway impassable. The effects were still felt Monday morning after winds had subsided and skies cleared along portions of the coast. N.C. 12 remained closed between the Marc Basnight Bridge and Rodanthe, with travel deemed unsafe in the area, the North Carolina Department of Transportation said. Crews were still clearing sand from the highway, "where possible," with the possibility of reopening Tuesday.
"Locals often refer to these coastal storms as "mullet blows" or use the term "sharks are in the collards" to describe the flooding this time of year, the National Weather Service's Newport office noted in an overview of conditions posted Monday.
Other coastal areas saw varying degrees of flooding amplified by extreme high tides, known as "king tides."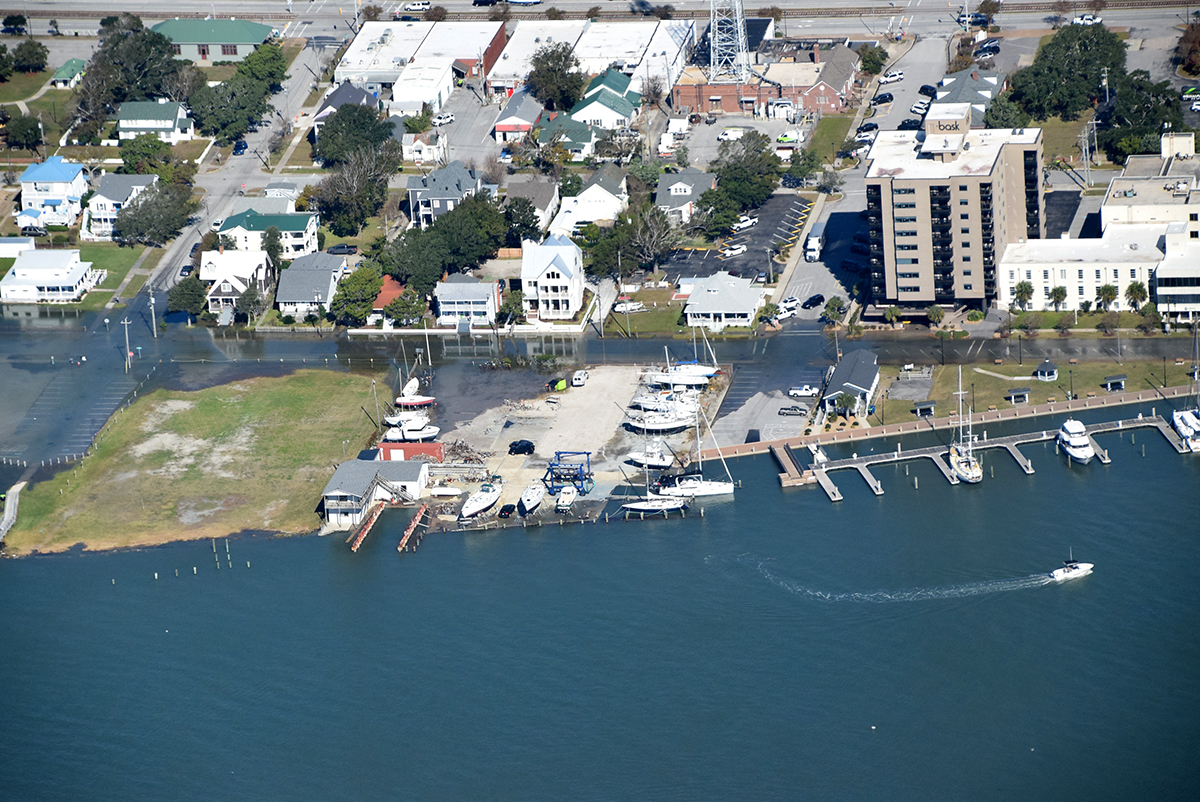 In Carteret County, streets and roads were under water in Beaufort, Morehead City, Atlantic Beach, Down East and elsewhere. Natural areas such as the Rachel Carson Reserve were also inundated.
Several state ferries were still offline Monday because of winds and tides. Travelers are urged to follow NCDOT on social media or call 252-996-6000 for specific routes.