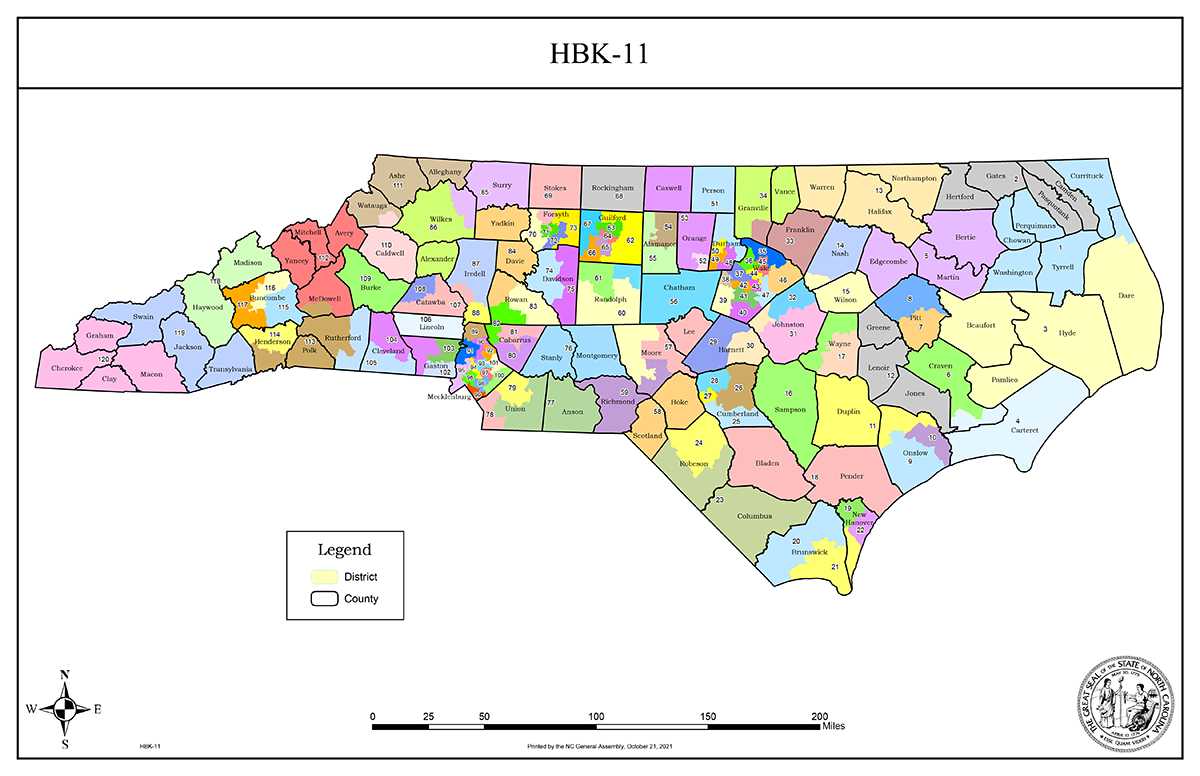 Legislators are expected to begin voting on new congressional and state legislative districts next week.
Mapmaking for the new districts is drawing to a close after a series of hearings and public comment sessions held over the course of the last month on a variety of proposals for redrawn districts for Congress and the state House and Senate.
Versions under consideration, including maps and statistics can be found at the North Carolina General Assembly website at www.ncleg.gov, including the following:
A House plan introduced Thursday is set to be heard at 2 p.m. Monday by the chamber's redistricting committee, but congressional and state Senate plans have yet to be finalized.
Legislative leaders said they expect the plans to be voted on by the end of next week and told legislators to be prepared to stay in session through Friday.
The state constitution gives the General Assembly sole authority in mapmaking and plans adopted by the legislature are not subject to veto by the governor.
That doesn't mean that any maps voted out next week are set in stone.
Once passed by each chamber, the new plans would be likely to face extensive legal challenges in both federal and state courts. Maps for the last two redistricting cycles were repeatedly challenged at the state and federal levels and final sets of districts weren't in place until the last election cycle in each decade.
The legislature is adding a 14th district this year since the state was awarded an additional congressional seat following the 2020 Census.