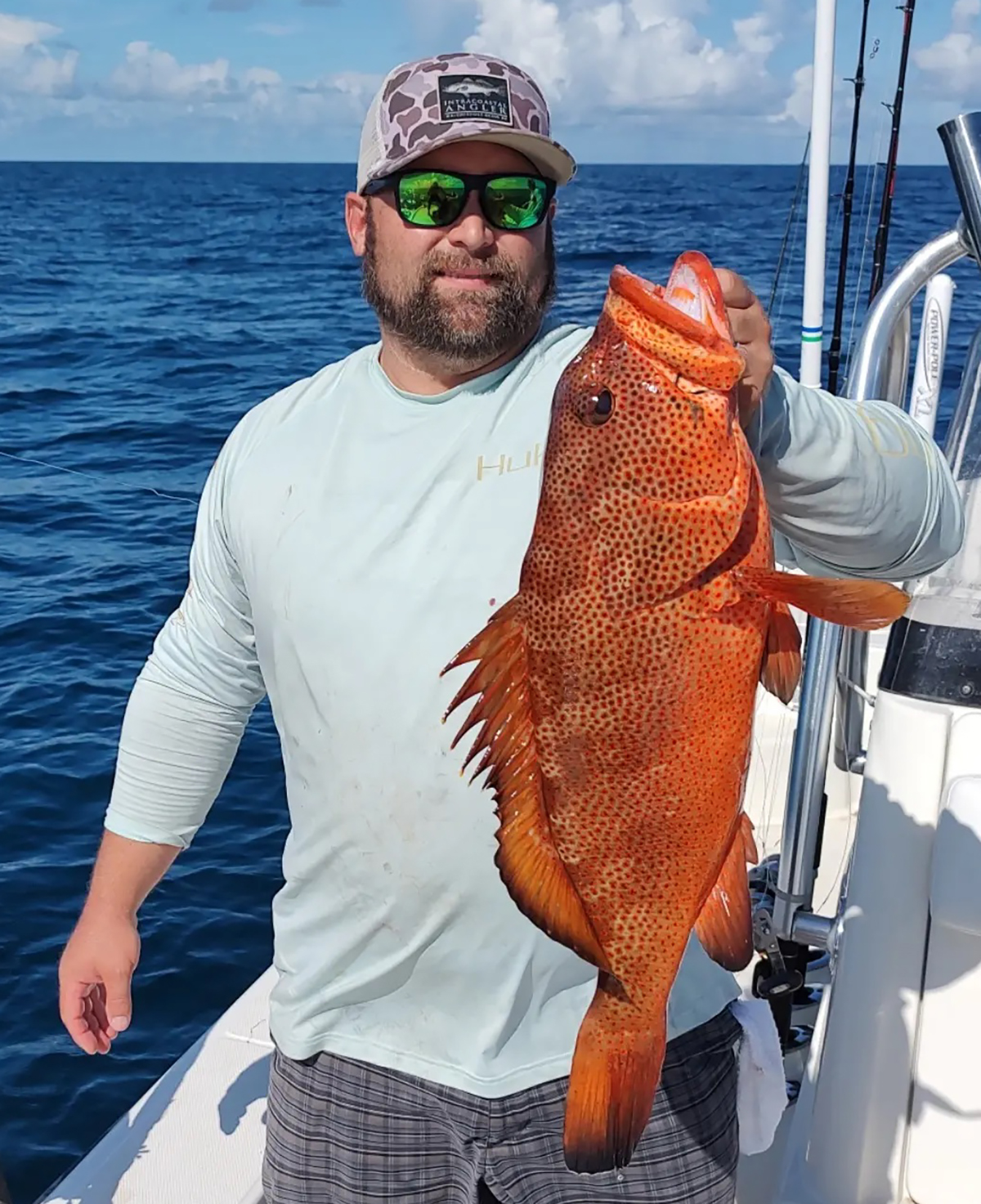 The N.C. Division of Marine Fisheries announced Monday that it had recently certified a new state record red hind, or Epinephelus guttatus.
Jared Lambert of Wilmington caught the 7-pound, 11.2-ounce fish Aug. 6 near Frying Pan Tower.
The previous state record red hind weighed 7 pounds, 1.6 ounces, and was caught off Cape Lookout in 2021.
Lambert's fish measured 23.06 inches total length, or from the tip of the snout to the tip of the compressed tail, and had a 23-inch girth.
The fish was landed using a Star Rod and a Penn 6/0 reel with a live pinfish on 60-pound test.