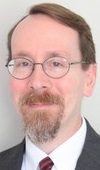 James Ayers announced Tuesday that he is resigning as Manteo's town manager.
Ayers submitted his 60-day notice to the board of commissioners in accordance with his employment agreement, according to a press release from the town.
"I am grateful to the Board of Commissioners and the people of Manteo for the opportunity to serve the local community," said Ayers. "It has been an honor to work alongside the many dedicated Town staff members, community volunteers, and elected and appointed officials here in Manteo."
Ayers was hired as manager in January 2019. He was previously general services director and interim human resources director for Asheville. He had also worked for Bluffton, South Carolina, where he held numerous positions.
Commissioners thanked Ayers for his "hard work and dedicated service."