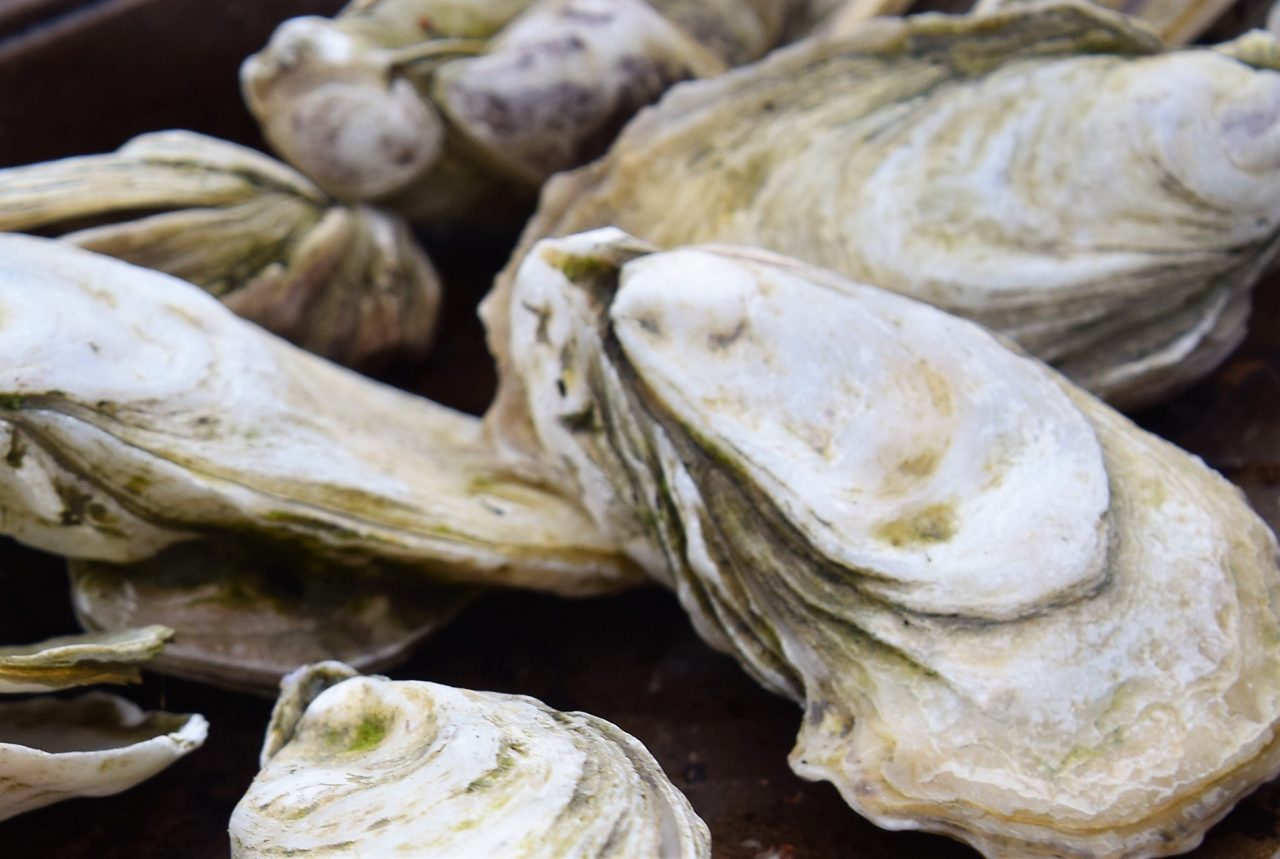 The North Carolina Marine Fisheries Commission is considering new rules that could streamline the state's growing shellfish lease and aquaculture program, changes that one prominent aquaculture industry representative says are a step in the right direction.
Officials say the proposed rules would make the program more efficient by simplifying and shortening the processes for shellfish lease applications, public grievances, production-reporting requirements and shellfish lease transfers and subleases.
Rules would also be changed to clarify the different types of shellfish management areas, including oyster sanctuaries and seed oyster management areas, address user conflicts and give proclamation authority to the division director to manage areas that are no longer productive. This authority would also allow for further protection of public health and help prevent resources from being overexploited, according to the state Division of Marine Fisheries.
Text of the proposed amendments and language relevant to the readoption of 109 other rules can be found on the Division of Marine Fisheries website. The rules must be periodically reviewed for readoption, according to state law.
A public hearing is set for 6 p.m. Wednesday, Oct. 27, via web conference. To participate, use meeting event No. 161 493 7847 and password 1234. The public can also call in to listen by dialing 415-655-0003. To comment during the hearing, register online by noon Oct. 27.
The commission will accept public comments until Nov. 30 through an online form or by mail to N.C. Marine Fisheries Commission Rules Comments, P.O. Box 769, Morehead City, NC 28557. Comments must be posted online or be received by the Division of Marine Fisheries by 5 p.m. Nov. 30.
The proposed changes will go before the Marine Fisheries Commission for final approval in February 2022 and have an earliest effective date of May 1, 2022.
The state has administered shellfish leases since 1858.
Division Communications Director Tricia Smith described for Coastal Review how the state's shellfish lease and aquaculture program is growing. The division had historically received fewer than 10 shellfish lease applications per year until 2017, when the number increased substantially to more than 100 applications.
"This increase corresponded to the increase in the shellfish aquaculture industry and the shift to growers using floating gear on shellfish water column leases. Currently, there are 232 shellfish bottom leases, 97 shellfish water column leases and 48 franchises," she said.
The current proposed rule amendments cover a broad array of approaches to simultaneously maintain focus on shellfish aquaculture production while also reducing conflicts between growers and their surrounding communities, Smith explained.
"The general purpose of the proposed amendments is to clarify the application of respective rules and establish consistency among and across shellfish and reef rules. The purpose of this change is to assist stakeholders and division resource managers in differentiating between the management tools for each specific rule and understand the intended management strategies," Smith said.
The changes would limit the scope for each rule while maintaining a framework that is flexible for fishery and habitat management, she said.
"Proposed changes with anticipated impacts seek to streamline and shorten processes for shellfish lease applications, shellfish lease application grievances by the public, production reporting requirements and shellfish lease transfers and subleases," she added.
Related: Comment period open for various marine fisheries rules
Shellfish management areas are those that have environmental conditions suitable for shellfish growth and survival and are designated to establish a localized regulatory strategy for improving the propagation of shellfish. These areas include at least one of the following: planted cultch, existing shell or existing live shellfish.
Three related shellfish rules — shellfish management areas, seed oyster management areas and oyster sanctuaries — are proposed for amendment with changes intended to clarify and conform rule language to existing practices.
The commission is also expected to consider changes related to addressing user conflicts associated with shellfish leases.
Smith explained that pressures from coastal development coupled with the growth of the shellfish aquaculture industry, particularly with respect to floating gear, have led to more frequent conflicts over the use of coastal and estuarine waters.
"The division continues to address topics pertinent to user conflicts in the shellfish aquaculture industry making recommendations for amending shellfish lease rules to begin addressing user conflict issues," Smith said, adding that the recommendations were translated into three rules already amended and approved.
North Carolina Shellfish Growers Association President Chris Matteo, owner of Chadwick Creek Oysters and Seed Nursery in Bayboro and Siren's Cove Shellfish in Beaufort, told Coastal Review that while there are other changes he'd like to see, the proposed amendments appear to be, for the most part, improvements. He added that nothing in this bundle of changes is glaringly anti-grower.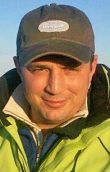 Shellfish growers were always the square peg trying to fit in a round hole, Matteo said, adding, "we're not wild harvests, and that's traditionally where these rules and regulations came from."
Matteo, who provided input for a state shellfish aquaculture bill unanimously approved in 2019 by the North Carolina General Assembly, began serving in March 2020 on the state's Shellfish Cultivation Lease Review Committee, which hears appeals of the Marine Fisheries Commission's decisions regarding shellfish leases.
Matteo explained that for the last seven years, he and several other growers and advocates have been helping craft shellfish program rules.
"There can be bottlenecks along the way and every time there's a revision cycle, it helps to eliminate some of those things," he said, adding that rulemaking for a fast-growing industry is not easy.
Matteo also noted that when he started his growing operation in 2013, there were not many oyster farmers and most operated on a small scale. Despite multiple hurricanes and a pandemic, the number of shellfish farmers in the state has swelled and the industry continues to grow.
"It's really important that (the Division of) Marine Fisheries has the tools, the rules, the regulations and personnel to keep up with the growth of the industry, but anytime there's any movement toward efficiency it's a good thing for the industry," he said.
The state Marine Fisheries Commission is a nine-member board appointed by the governor and is responsible for managing, protecting, preserving and enhancing marine and estuarine resources. It's the rulemaking body.
The state Division of Marine Fisheries handles enforcement, management, research, monitoring, statistics and licensing programs and provides information used by the commission in its rulemaking.
The North Carolina Department of Environmental Quality is the parent agency of both the Marine Fisheries Commission and the Division of Marine Fisheries.
The three-person Shellfish Cultivation Lease Review Committee, an advisory panel to the Marine Fisheries Commission that hears lease appeals, essentially grew out of a giant backlog of contested cases that were swamping the commission's resources, Matteo said.
"For the first several years I was in this business – probably the first the first three or four years — we didn't really have many issues. In fact, public hearings (on shellfish leases) were sparsely attended, if that," he added.
Later, especially in southeastern North Carolina, more and more growers located their operations near expensive homes, sparking conflicts.
"We never had any issues in North Carolina, but other states had, and then all of a sudden the floodgates broke in the southern part of the state — the areas that subsequently went under moratorium – and (we) had a bunch of issues," Matteo said. "Some of the people had legitimate gripes and some of the farmers had legitimate positions and placement of their leases … anytime you get into smaller water bodies where there's high density of development and high density of boat traffic, etcetera, you're going to have user conflicts."
So how many leases are appropriate? How much of the waterbody should growers occupy? Stump Sound is an example of a hugely popular shellfish growing area where multiple conflicts arose.
"Not so long ago there was a big meeting in Jacksonville about what's going on in Stump Sound, because there's been leases there forever and it's a really popular area to grow shellfish, but now the density of leases out there is starting to annoy recreational fishermen, and in some cases commercial guys," he said.
Historically, growers have worked with recreational and commercial fishers, and there haven't been major issues, but as the industry continues to grow and smaller water bodies become more populated with leases, then more conflicts are almost certain.
Matteo encourages new growers to set up as far away from people as possible and, for a variety of reasons, out of sight of waterfront homes.
Water quality is another reason to keep a distance. Increased development means more polluted runoff.
The division's Shellfish Sanitation and Recreational Water Quality Section monitors water quality, and if a lease is in an area that's closed to harvest 20 weeks of the year because of pollution, operations are not feasible.
"You can't compete with folks if you know your lease is going to be shut down," Matteo said.