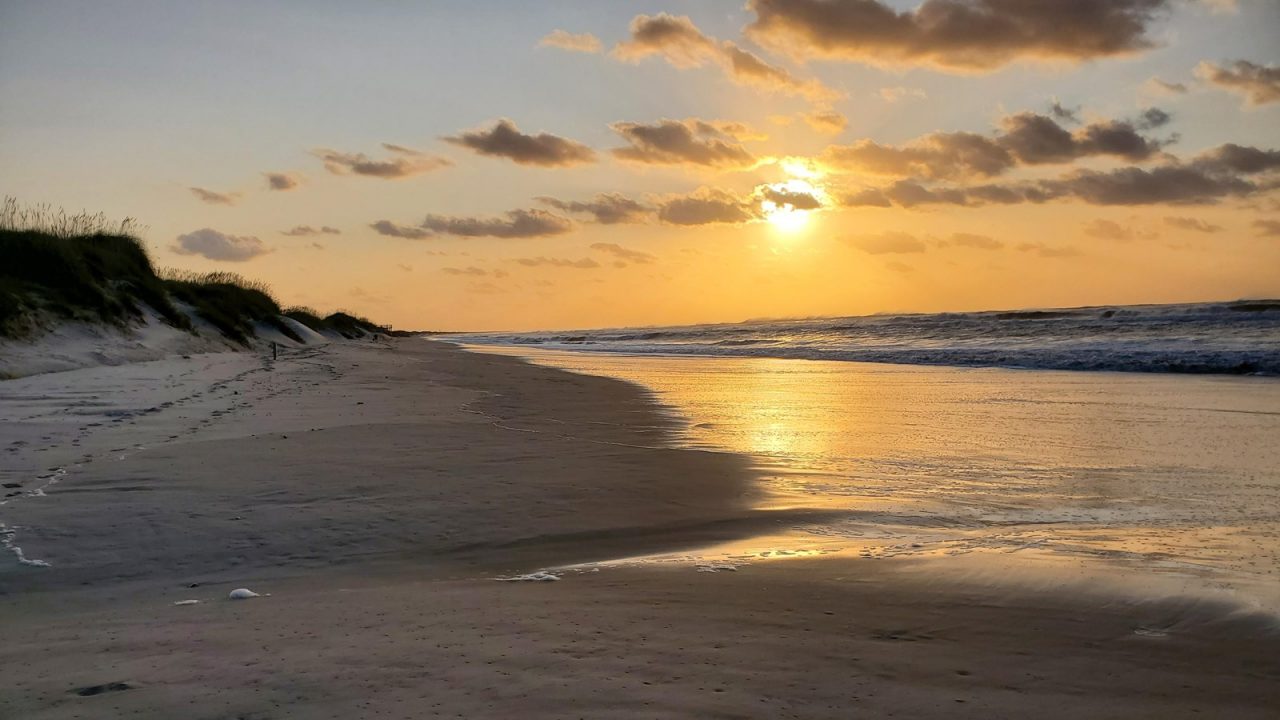 The Cape Hatteras National Seashore will begin next week an improvement project at its Frisco Beach access on the southern part of Hatteras Island.
The Frisco Beach access offers showers, changing rooms and restrooms and, from Memorial Day weekend through Labor Day, daily lifeguard services.
Awarded to T.D. McGhee Co. from Wilmington, the $896,506 project is scheduled to begin Wednesday.
The National Park Service has the following improvements planned:
The current 44-space parking area will be expanded by 36 spaces, which will replace the parking area lost due to Hurricane Florence in 2018 at the old Frisco Pier site.
A new asphalt overlay will cover the parking area. This project will require a short closure during the process. The public will be notified in advance.
The restroom facility, including new toilets, urinals, sinks and lighting will be renovated.
Exterior decking and shower area flooring will be replaced with precast concrete panels.
The restroom facility will receive new siding.
Outdoor showers will be replaced.
"This project will improve visitor access and experience at one of Cape Hatteras National Seashore's most popular beach areas," David Hallac, superintendent for the National Parks of Eastern North Carolina, said in a statement.
During the 120-day project, expected to be completed by mid-January 2022, portable restrooms, temporary showers and access to the boardwalk will be available to the public. There are 25 parking spaces at the south end of the parking area that will be made available for public use, except during the paving phase of the project.