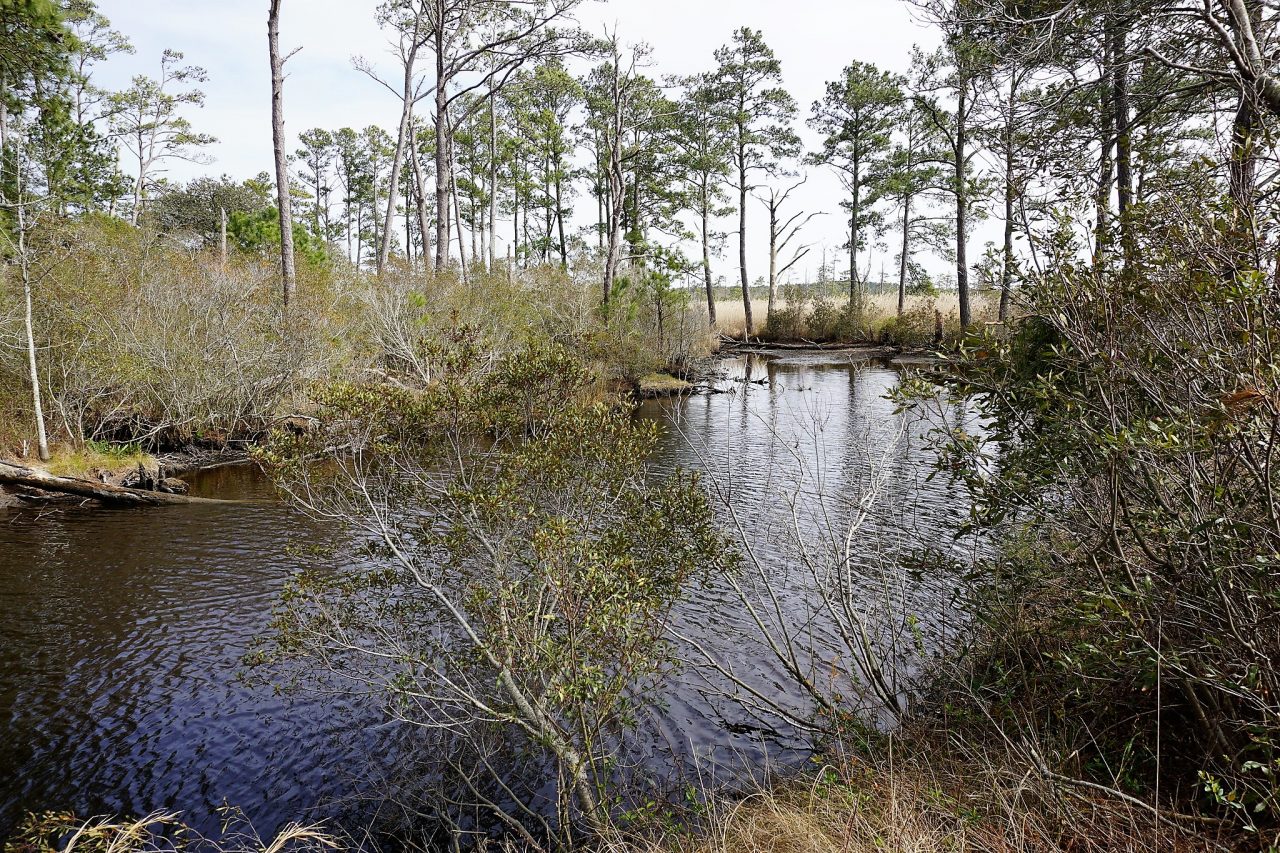 Mackay Island National Wildlife Refuge on Knotts Island is one of the 88 national wildlife refuges that the U.S. Fish and Wildlife Service will begin allowing more recreational access and hunting and fishing opportunities.
The Department of the Interior announced Monday that the final rule opens or expands 910 opportunities for hunting or fishing across 2.1 million acres nationwide. The service defines an opportunity as one species on one field station. For example, merganser hunting at Mackay Island would be considered an opportunity.
The 2021–2022 Station-Specific Hunting and Sport Fishing Regulations guide is to be published Tuesday in the Federal Register. The guide is already available online. A complete list of all refuges and hatcheries is also available.
At Mackay Island National Wildlife Refuge, in Currituck County on the North Carolina-Virginia state line, the final rule allows hunting merganser, duck, sea duck, moorhen, swan, coot, gallinule, light goose and dark goose. Officials said this opens migratory bird hunting for the first time there. Additionally, existing deer hunting opportunities are expanded and hunting is open for feral hog and coyote, according to the service.
The increased recreational access is in line with the Biden-Harris administration's America the Beautiful initiative, a locally led and voluntary, nationwide effort to conserve, connect, and restore 30% of lands and waters by 2030, according to the service.
"Increasing access to outdoor recreation opportunities is essential to advancing the Administration's commitment to the conservation stewardship of our public lands," Secretary Deb Haaland said in a statement. "Responsible hunting and fishing helps to promote healthy wildlife habitats while boosting local recreation economies."
Monday's action brings the number of units in the service's National Wildlife Refuge System where the public may hunt to 434 and the number where fishing will be permitted to 378. The final rule continues efforts to revise refuge hunting and fishing regulations to align with state regulations where the refuge is located.
"Today's announcement furthers a rich tradition of providing quality outdoor recreation experiences to the American people on our public lands," Service Principal Deputy Director Martha Williams said. "By expanding these opportunities, we are enhancing the lives of millions of Americans while stimulating the national economy to which hunting and fishing contribute significantly."
The service, which manages hunting and fishing programs to ensure sustainable wildlife populations while also offering other wildlife-dependent recreation on public lands, finalized the changes in time for the coming hunting seasons.
The National Wildlife Refuge System is a network of 567 national wildlife refuges and 38 wetland management districts. National wildlife refuges provide vital habitat for thousands of species and access to fishing, hunting, paddling, nature watching, photography and environmental education.