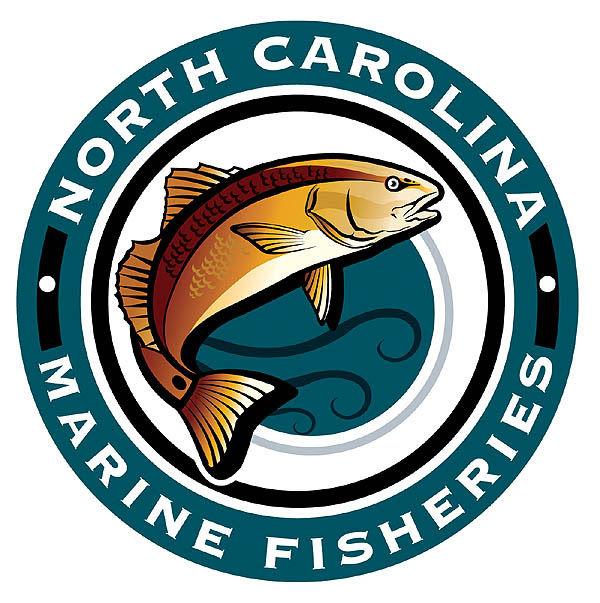 More than 3,000 crab pots were collected from coastal waters earlier this year during a collaborative effort to address marine debris.
The Commercial Fishing Resource Fund Program provided $115,599 for the Lost Fishing Gear Recovery Project, which was headed up by the North Carolina Coastal Federation, to hire 60 commercial watermen and women to collect lost crab pots in January from the Virginia line to Cape Carteret.
Pots typically end up lost as the result of weather and can become hung in structures such as bridges or drift into channels over time, increasing the likelihood of buoy detachment by vessel traffic.
"We all take great pride in our livelihoods and waterways. In my opinion, this project has been unbelievable in helping keep our waterways clean and to make sure that the crab mortality rates continue to remain low, since removing the gear also frees any fish or crabs left behind," said Mike Mixon, who has been fishing for 36 years and docks in Wanchese.
This year in Marine Patrol District 1 from the Virginia line to Ocracoke, 42 commercial fishers in 21 boats collected 2,243 crab pots. In District 2, which spans from Ocracoke to Emerald Isle, nine boats with 18 commercial fishers removed 766 crab pots. Boats worked anywhere from three to seven days, depending on the Marine Patrol district, according to the federation.
"This project has established truly remarkable partnerships among different user groups," said Sara Hallas, coastal education coordinator for the federation and project lead, in a release. "I'm proud of the crews that were involved for their diligence and patience to carefully comb our waterways and get them as clean as possible. The combination of knowledge and expertise of these groups working together for a common goal is crucial to the project's success, year after year."
Separate from the project efforts, the North Carolina Marine Patrol removed 119 pots in waters District 3, from Cape Carteret to the South Carolina line.
Keith Bruno, a lifelong commercial fisherman from Oriental, said it's important for him to participate in this project because "You take care of what feeds you and this (Neuse) river feeds me. It feeds my family, it feeds my spirit, it feeds my wallet, and it feeds my soul."
In Marine Patrol District 1, whole pots in good condition recovered from the Albemarle and Pamlico Sound areas were sorted, stored and made available for the rightful property owners to claim. More than 500 crab pots were returned to owners through this process.
"Although fishermen spend days or weeks looking for their gear, often it is not found. A new crab pot could cost an average of $50, making it too valuable to lose intentionally," John Silver, a commercial fisherman docked in Wanchese said.
The project began in 2014, established to partner with commercial fishers to create work during a slower time of the year due to colder waters and what is now a month-long blue crab fishery closure. A recent update to the Blue Crab Fishery Management Plan implemented to end overfishing and ensure sustainable harvest set the 2021 pot closure period for the entire month of January, which is longer than in years past.
"I'm grateful to have participated in the fishing gear cleanup project because the adjusted closed season caused a financial setback for me and many others this year," Jody Jarvis, a longtime commercial fisherman from Columbia said in a release.
The annual program for marine debris removal, including crab pots, is an objective of the North Carolina Marine Debris Action Plan. The federation also worked with Dare County Public Works and coordinated with the state Division of Marine Fisheries and North Carolina Marine Patrol for this project.
For more information, visit nccoast.org/crabpotproject or contact Hallas at 252-473-1607.