A bipartisan bill filed Tuesday would limit discharges of and set a national drinking water standard for certain pollutants known as per- and polyfluoroalkyl substances, or PFAS.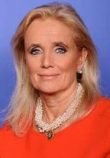 The bill introduced by Reps. Debbie Dingell, D-Mich., and Fred Upton, R-Mich., along with 25 other members of Congress including North Carolina 7th District Republican Congressman David Rouzer, also limits industrial discharges and provides $200 million in yearly assistance for water utilities and wastewater treatment.
The compounds have been tied to numerous health effects at low levels, including cancer and developmental and reproductive harm.
Public health and environmental advocates in southeastern North Carolina, where PFAS levels in drinking water drawn from the Cape Fear River led to state action against Chemours Co., praised the measure.
"I live near one of the most PFAS polluted rivers in the nation — the Cape Fear River. As one of 300,000 people whose drinking water source is chronically polluted with hundreds of unregulated PFAS, I urge Congress to take bold action and address these toxic forever chemicals. The EPA must stop approving new uses for PFAS, phase out current usage, force strong health-protective standards to protect our air, soil, water and food supply, as well as, require a full cleanup from all responsible parties," said Emily Donovan, co-founder of Wilmington-based Clean Cape Fear, in a statement.
Clean Cape Fear thanked Rouzer on Twitter for cosponsoring the bill.
The measure covers various types of PFAS, including perfluorooctanoic acid, or PFOA, and perfluorooctanesulfonic acid, or PFOS.
Dingell's office said the PFAS Action Act would do the following:
Require the Environmental Protection Agency to establish a national drinking water standard for PFOA and PFOS within two years that protects public health, including the health of vulnerable subpopulations.
Designate PFOA and PFOS chemicals as hazardous substances within one year and requires EPA to determine whether to list other PFAS within five years.
Designate PFOA and PFOS as hazardous air pollutants within 180 days and requires EPA to determine whether to list other PFAS within five years.
Require EPA to place discharge limits on industrial releases of PFAS and provides $200 million annually for wastewater treatment.
Prohibit unsafe incineration of PFAS wastes and places a moratorium on the introduction of new PFAS into commerce.
Require comprehensive PFAS health testing.
Create a voluntary label for PFAS in cookware.
"Let's be very clear, PFAS is an urgent public health and environmental threat. And the number of contamination sites nationwide is growing at an alarming rate, including our military bases," said Rep. Dingell. "The PFAS Action Act is a sweeping and comprehensive legislative package which has strong bipartisan support to address the PFAS crisis in the United States. It's time that these chemicals are properly addressed to protect the American people from the hazardous substances we know these forever chemicals are. Setting drinking water standards and designating PFAS as hazardous substances under the EPA's Superfund program will accelerate the clean-up process in communities and at military facilities all across this nation.