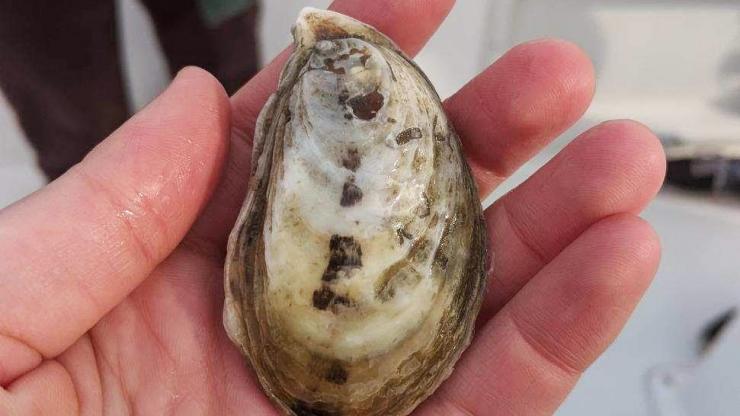 An online happy hour starring oysters and in support of University of North Carolina Institute of Marine Sciences begins at 6 p.m. Friday.
The virtual happy hour will feature chef Hallock Howard of Amos Mosquito's who will demonstrate how to prepare oyster appetizers,  Morehead Mignonette Oysters and Oysters Kenanfeller, from home.
Attendees will also hear from chef Jeremiah Tryon from Blue Ocean Market, who will review different types of North Carolina oysters and how to ensure you are buying the best bivalves, and a representative from Proud Pour wines will discuss how specific wines bring out the best in oyster-wine pairings.
There will also be a discussion about the research being conducted by UNC Institute of Marine Sciences faculty and students, an artist who is installing a huge mollusk-minded "living sculpture" in the Newport River plus oyster-themed drawing prizes and live music.
Register online for one of the two ticket options.
The $100 ticket includes 18 North Carolina oysters from Blue Ocean Market, harvested locally by Sandbar Oyster Co., a bottle of Proud Pour sauvignon blanc, one ticket for oyster-themed drawing prizes, and exclusive-access to the Zoom online happy hour. This ticket is limited to 100.
The $50 ticket includes one ticket for oyster-themed drawing prizes and the link to the Zoom online happy hour. This option is for those who want to supply their own oysters and libations or who simply want to support the important research being conducted on fisheries, coastal hazards, coastal resilience, and water quality at Carolina's marine lab.
Attendees can pickup their oysters and wine at Blue Ocean Market in Morehead City from noon to 6 p.m. Thursday and 10 a.m. to 2 p.m. Friday.
A list of common kitchen items and several basic ingredients needed to prepare the two appetizer recipes will be emailed prior to the event.