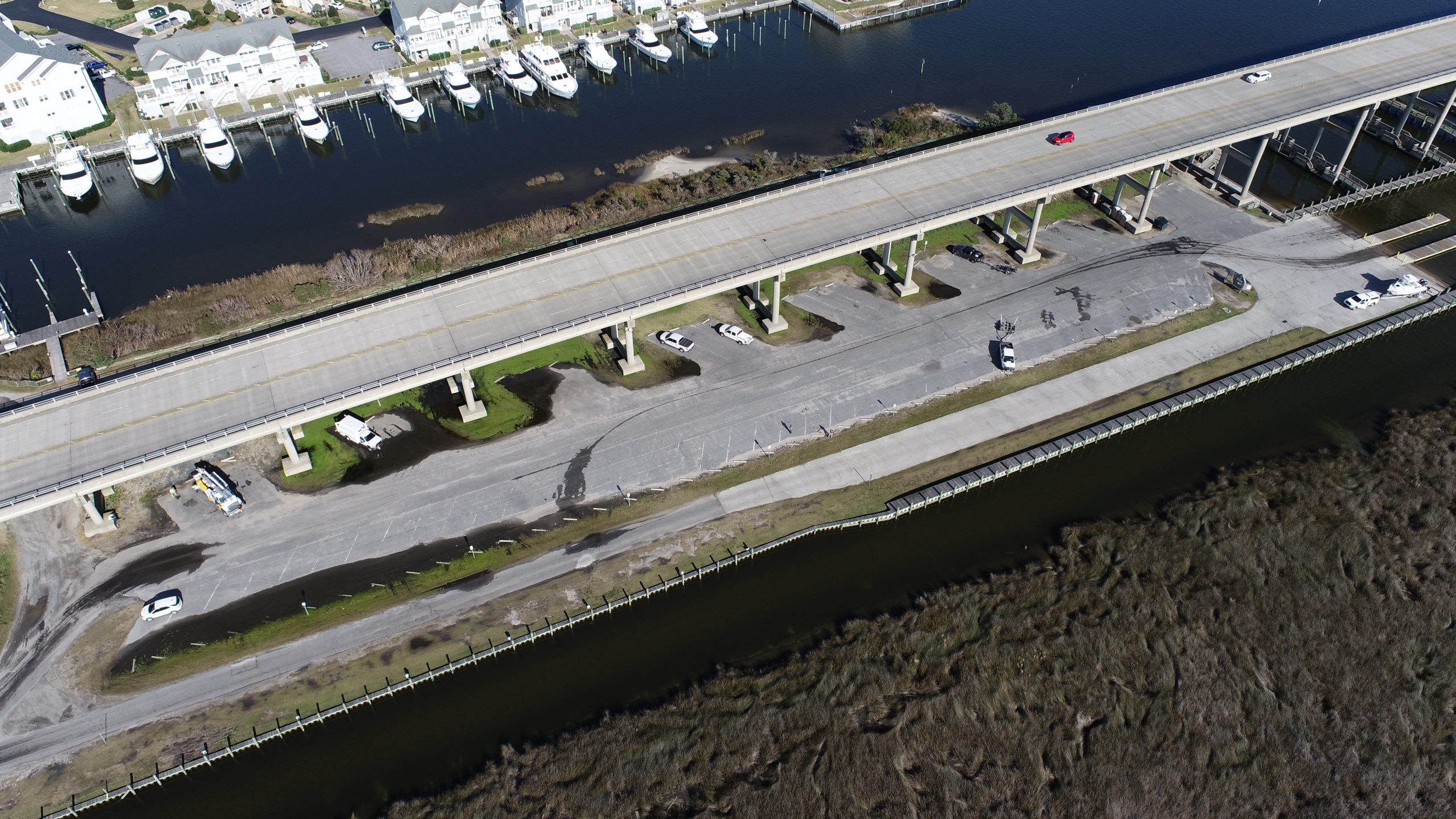 The parking lot of a heavily used boat access in Dare County will be closed for about two months for renovations take place, including new measures to reduce polluted stormwater runoff into Roanoke Sound.
The project at Washington Baum Bridge Boating Access Area to replace 131,500 square feet of asphalt, including the parking area, driveways, turnarounds and approach lanes, is expected to begin March 15 and end mid-May.
About 6,903 square feet of the parking area will be replaced with permeable paving grids that allow rain to infiltrate the porous surface and the ground to reduce the volume of polluted runoff flowing into the sound.
Additional maintenance to the area, which was built in 1992, will include improvements to traffic flow to accommodate increased traffic at the access.
The renovations are a combined effort of the North Carolina Wildlife Resources Commission, North Carolina Coastal Federation and Dare County Tourism Board.
"The N.C. Wildlife Resources Commission is constantly working and investing to improve, renovate and maintain our boating access areas to continue one of the top boating programs in the nation. Our partnership with the Dare County Tourism and the N.C. Coastal Federation on this project allowed us to do more with this parking renovation and add these stormwater improvements to meet our mission as a conservation agency. We look forward to boaters being able to enjoy the finished product soon," said Commission Engineering Section Chief Gary Gardner in a statement.
The federation matched commission funds with a grant from the Dare County Tourism Board, which provided an additional 10% to the budget to allow for these improvements.
"The federation is pleased to continue our statewide partnership with the Commission to enhance state boat ramps by including additional environmentally friendly components," said Erin Fleckenstein, regional manager and coastal scientist for the federation. "In particular, we are glad to see these improvements implemented at the popular Washington Baum Bridge boat ramp where they can provide incremental improvements to the sound. And we'd like to extend our gratitude to the Dare County Tourism Board for the grant funds to make this project a reality."
The federation works with local governments, agencies, businesses and community members to embrace nature-based stormwater strategies to reduce flooding, improve water quality and help balance economic development with natural resource management. To learn more visit, https://www.nccoast.org/protect-the-coast/stormwater.