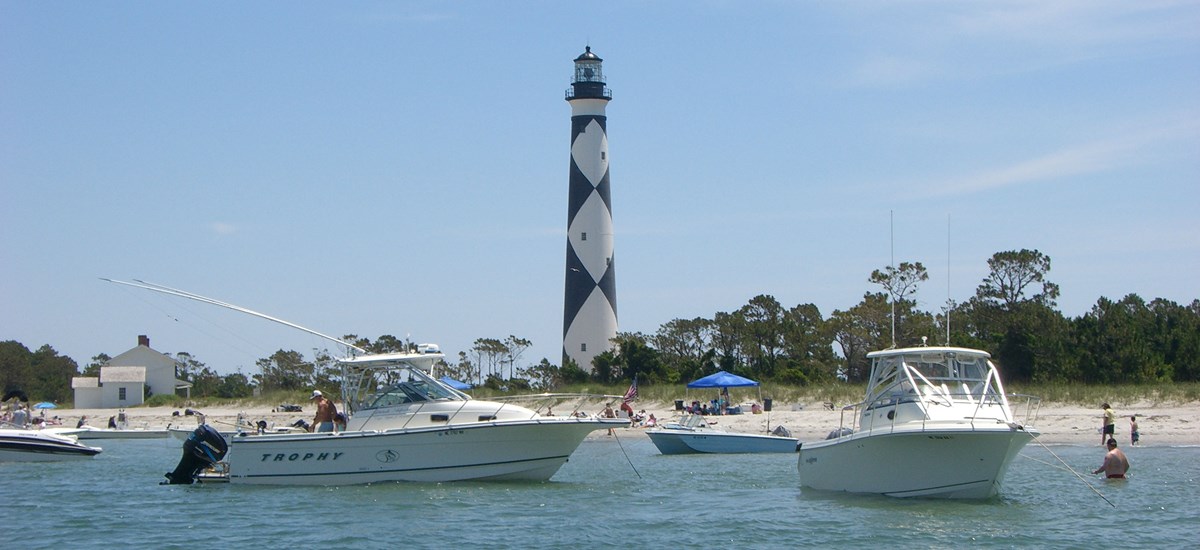 Cape Lookout Lighthouse at Cape Lookout National Seashore will be closed to climbing this season out of concern for public safety.
During a pre-season safety inspection in February, engineers discovered serious concerns with the flooring and rails on the gallery, separations between the iron stairs and masonry, cracks in the iron landing plates, and separation from the iron stairs and the central support, according to the National Park Service.
Cape Lookout Lighthouse is scheduled to begin a major renovation this fall and winter to address these issues and many other needed repairs. As plans are finalized for the renovation, the park service will provide dates for the scheduled reopening. Renovations are expected to take two years, according to the park service.
The Cape Lookout Lighthouse Keepers Quarters Museum near the base of the lighthouse will be open.
The lighthouse stands 163 feet tall and was designed and constructed between 1857-1859. Since construction of the lighthouse, there have been numerous repairs and upgrades to various aspects of the tower. Most recent repairs to the tower included repairs to the cast iron flooring and rails around the gallery. These safety-oriented repairs took place in 2010 to allow visitors to tour the structure, according to the park.