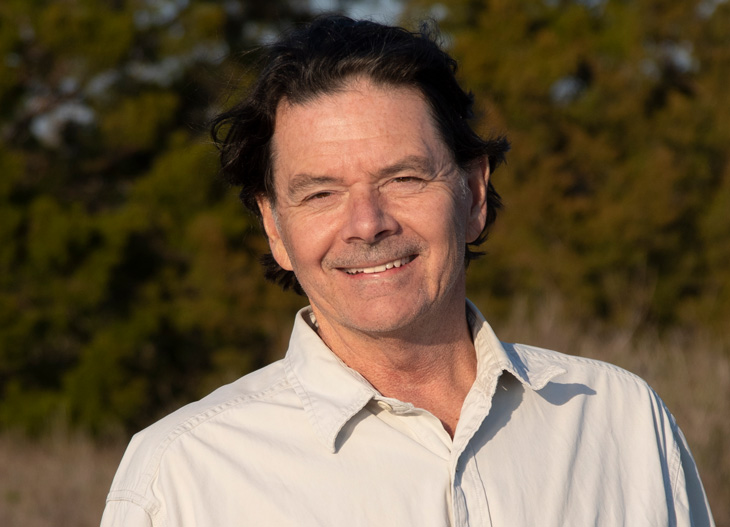 Walker Golder is the new executive director of the North Carolina Coastal Land Trust, the conservation group announced Monday.
A native of North Carolina, Golder was with the National Audubon Society before succeeding Coastal Land Trust's founding executive director Camilla M. Herlevich.
Golder, who spent his youth in Wrightsville Beach, said that the North Carolina coast is his home.
"It's where I learned the lasting value of protecting the places that make our coast so special, and the importance of land trusts. I believe that conserving natural and working landscapes and investing in land stewardship is one of the best ways to have a lasting impact on natural and cultural resources that are so important to the North Carolina coast," he said.
"I had the pleasure of working with the Coastal Land Trust on several land protection projects where the missions of Audubon and the Coastal Land Trust aligned, and I am excited for the opportunity to get back to coastal land protection," Golder added.
Golder attended the University of North Carolina Wilmington for graduate school, where he earned a master's degree in marine biology. He then began his career at the National Audubon Society, where he held many roles including the position of deputy state director of Audubon's North Carolina state office. He most recently served as the program director of the Atlantic Flyway Coast Strategy.
"We met good candidates from across the state during our search and are extremely pleased to have found Walker, who brings deep coastal conservation experience and expertise and has had a long professional relationship with the Coastal Land Trust," said Ann C. Simpson, chair of the executive director search committee and past president of the board of directors of the Coastal Land Trust.
Golder has received awards including the National Audubon Society's 2013 Charles H. Callison Professional Award. This annual award honors one volunteer and one staff member from Audubon who have made remarkable contributions to conservation through coalition-building, creative thinking and perseverance.
"I am very excited and honored to join the Coastal Land Trust as executive director," Golder said of his new position. "The work of this organization will shape the legacy that we leave to future generations."
Golder's work has contributed to the protection of coastal birds and their habitats, and has established sanctuaries for 35% of North Carolina's breeding shorebirds. Golder's photographs have appeared in dozens of publications, including eight book and magazine covers, according to the release.
"Walker's decades of experience in conservation and deep commitment to the Carolina coast make him a perfect fit for Coastal Land Trust," said Melanie Allen, president of the board of directors of the Coastal Land Trust. "He has the skill and enthusiasm to lead the Coastal Land Trust's talented staff into this next chapter."