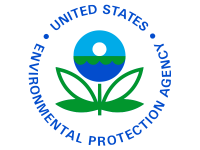 A Spanish version of the Toxics Release Inventory, or TRI, website, featuring the most popular resources from the English version, is available in Spanish for the first time.
The Environmental Protection Agency announced Friday the new website that gives Spanish-speaking communities across the United States and in Puerto Rico access to information about chemical releases and other waste management in their communities. The website also expands access to environmental information and makes TRI data easier to access.
The new content includes basic resources explaining what data are available and how to access them, examples of how individuals and organizations have used TRI data, and guidance for using TRI for research and analysis.
Also available is the Spanish version of the 2019 TRI National Analysis released last month, which offers analysis and trends in releases, waste management practices, and pollution prevention activities that occurred during calendar year 2019.
The TRI Program plans to continue adding content to the Spanish TRI website to support more informed decision-making by communities, companies, government agencies and others.