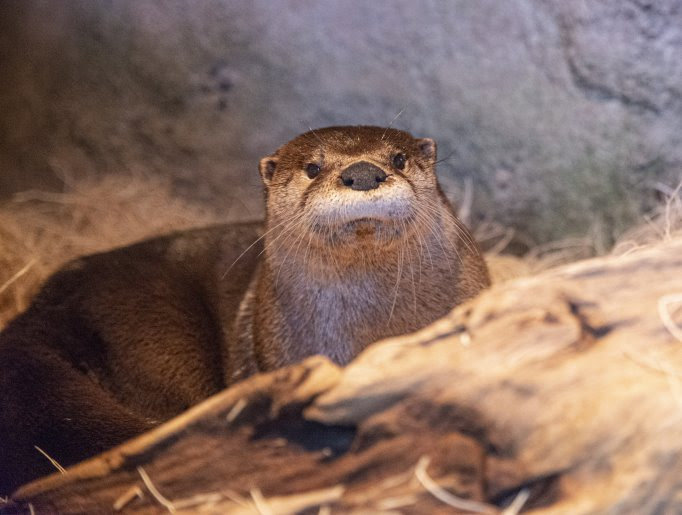 MANTEO – The North Carolina Aquarium on Roanoke Island announced Monday that its new North American river otter, Olive, is ready for guests.
Olive has become accustomed to her new home under the careful care of the aquarium's husbandry and veterinary teams. She is regaining her health and strength after suffering an injury that made it impossible to release her back in the wild.
"We've been working with her behind the scenes and during non-public hours to acclimate her to her new life and home here at Roanoke Island," says Connie Quattlebaum, aquarist.  "Olive's health has improved greatly and after careful observation and review, we feel it's time for her to meet the aquarium's visitors!"
Olive can be visited in the Wild Wetlands gallery between the hours of 9 to 11 a.m. and 1 to 3 p.m. from now through Sunday, Feb. 21.  Although the aquarists do not foresee any issues with the schedule, Olive's health and comfort will always remain top priority.  Beginning Feb. 22, Olive will gradually be introduced to her fellow North American River otters, Finn and Banks. Some scheduling flexibility will be needed at that time, aquarium officials said.