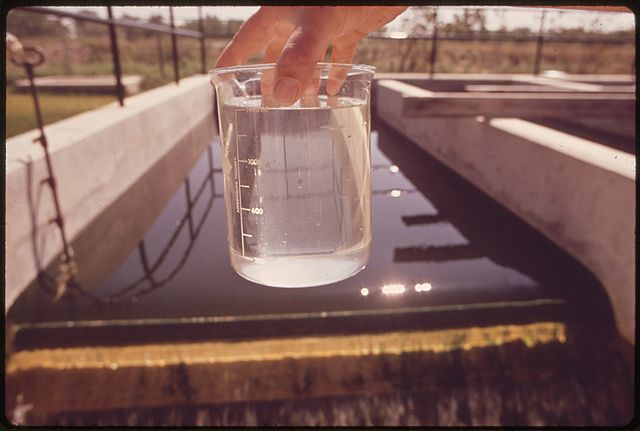 Nearly $300 million in loans and grants will help pay for almost 100 drinking water and wastewater projects across the state, including a handful on the coast.
Gov. Roy Cooper announced Tuesday that $282 million for 94 projects was approved at the State Water Infrastructure Authority's Feb. 10 meeting. The authority is an independent body that awards federal and state funding for water and wastewater infrastructure projects.
"North Carolina's communities need resilient, viable water infrastructure systems to support economic development. Funding these projects helps counties and towns with aging water infrastructure deliver clean, safe water to attract new jobs and keep people healthy," said Cooper in a statement.
Projects on the coast include the following:
Brunswick County will receive a $2,852,818 grant to pay for extensive rehabilitation of the sewer system in Navassa. Brunswick County will also receive $2,218,967 through a Drinking Water State Revolving Fund loan, with 100% principal forgiveness, for extensive rehabilitation of Navassa's drinking water system. Navassa recently consolidated with Brunswick County.
Surf City will receive for water system resiliency projects a total of $2,805,000 and $2,370,553 total for wastewater treatment plant resiliency improvements.
The Rocky Point Topsail Water and Sewer District will receive for reverse osmosis wastewater treatment plant and associated improvements a total of $3,750,000 in funding.
New Bern will receive $855,000 in total funding for Duffyfield Stormwater Enhancement.
The Cape Fear Public Utility Authority will receive $4,590,308 in total funding for rehabilitation and replacement of a gravity sewer.
Washington will receive for pump station flood protection and sewer rehabilitation a total of $2,500,000 in funding.
Chocowinity will receive $150,000 for an asset inventory and assessment.
A list of all projects funded statewide by town and/or county is available at February 2021 State Water Infrastructure Authority Funding Award Summary.
Studies show that the state needs from $17 billion to $26 billion in upgrades to its water and sewer infrastructure. The funding award summary document shows that the amount of funding requested by towns in this round alone is $850 million, significantly more than the $282.3 million in available.
Funding is through Drinking Water State Revolving Fund loan program, Clean Water State Revolving Fund loan program, the Drinking Water and Wastewater State Reserve programs, and the Additional Supplemental Appropriations for Disaster Relief Act, 2019, or ASADRA, which funds resiliency-focused projects at drinking water facilities and wastewater treatment works impacted by Hurricanes Florence and Michael. The state provided more than $17 million in required matching funds.
Also during the February meeting, the authority approved the distressed unit designation for Askewville in Bertie County, as well as for Robersonville, Ronda and Wilkesboro in western North Carolina, bringing the total to eight. The authority in November deemed Bethel, Eureka, Kingstown and Cliffside as distressed.
The authority will consider 110 more local government units for the designation. Designations are based on distressed unit criteria, a first step in a closer evaluation of the utility's status and a factor in the allocation of $9 million in funding made available through Viable Utility Reserve legislation, Session Law 2020-79, signed into law by Cooper in July 2020.
Kim Colson, authority chair and director of the Division of Water Infrastructure, emphasized that for any unit identified in the assessment, that town may be experiencing issues that are widespread in the state.
"Many municipalities are struggling, and that struggle is symptomatic of the overall condition of the rural economy and the challenges of managing aging infrastructure issues and associated costs. The number of units that initially met the criteria is indicative of the significant need for funding," Colson said.
The application period for the next round of funding for water and wastewater infrastructure projects ends April 30. The division will conduct training sessions virtually March 2 and March 5 for applicants interested in applying. Instructions for registering and attending virtually through WebEx are at https://files.nc.gov/ncdeq/WI/2021-Spring-Training-Announcement-FINAL-1-28-21.pdf