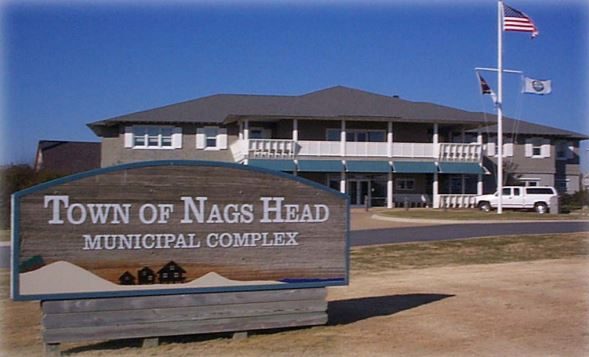 The second floor of Nags Head's town hall and the public works offices will be closed this week for the safety of the public and employees.
The town announced on Sunday the closures that began Monday and ends Friday.  In addition, all Nags Head administrative offices will be closed on Monday, Jan.18, in honor of Martin Luther King, Jr.'s birthday.
Town services will continue to be delivered to the greatest extent possible and all other town facilities will remain open, according to officials.
All residents can make utility or other miscellaneous payments online or by depositing payments in the utilities payment dropbox by the Town Hall flag pole.
Planning and Development staff can be reached either by email or phone. To apply or ask questions about building permits, email planning@nagsheadnc.gov or call 252-441-7016.
Email publicworks@nagsheadnc.gov to reach the town's public works offices.
Visit the department directory for a listing of phone numbers to reach an employee directly.