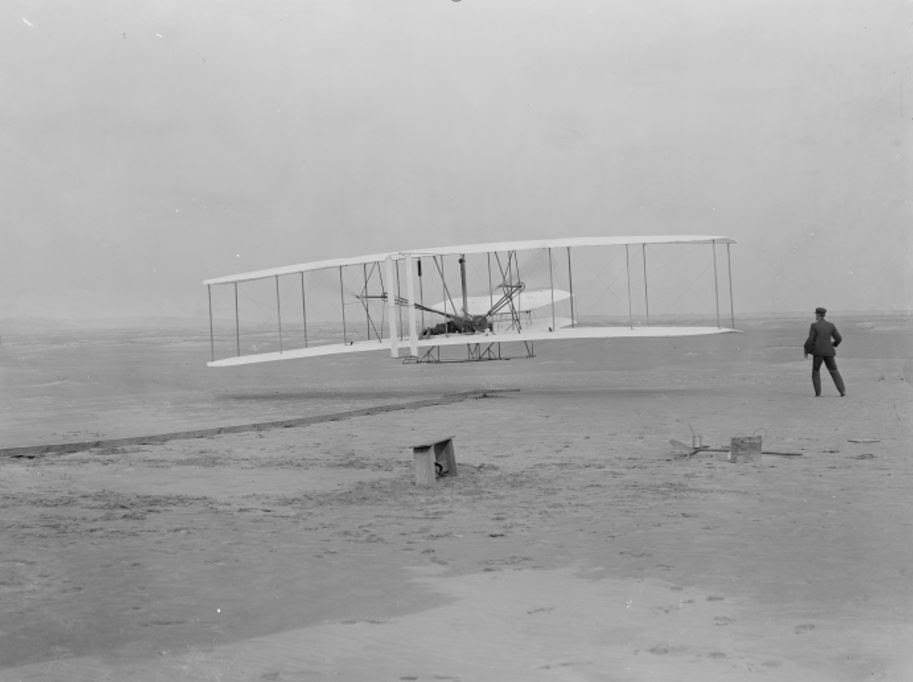 The 117th anniversary of the Wright brothers' first flight will be recognized Thursday during a joint, online celebration.
The Wright Brothers National Memorial, First Flight Society, Outer Banks Forever, Dayton Aviation Heritage National Historical Park and National Aviation Heritage Area are hosting the celebration that begins at 8:30 a.m. on the Wright Brothers National Memorial's Facebook page.
As part of the 2020 celebration, the First Flight Society will induct Frank Caldwell into the Paul E. Garber First Flight Shrine. Caldwell's groundbreaking advances in propeller technology in the 1930s ushered in a new era of modern aviation, according to the National Park Service.
While the park is open daily, and visitors should continue to follow guidelines to prevent the  spread of COVID-19, there will be no in-park celebration.
There will be interviews broadcast on Facebook throughout the day with prominent aviation experts, interactive ranger programs, and videos from the National Museum of the U.S. Air Force, North Carolina Museum of History, Gateway National Recreation Area and more.
The schedule for the virtual-only speakers and presentations on Wright Brothers National Memorial's Facebook page is the following:
Noon: Interview with Dr. Tom Crouch, curator emeritus of the Smithsonian National Air and Space Museum.
1:30 p.m.: Wright Legacy interpretive ranger program. Twelve seconds was all the Wright brothers needed to show humans can fly. Discover what inspired Wilbur and Orville and how they are remembered in the world today.
2:30 p.m.: Interview with Greg Principato, president of the National Aeronautic Association
4:30 p.m.: Sunset view from Wright Brothers National Memorial, weather permitting.
7 p.m.: Livestream of the Kill Devil Hills fireworks at Avalon Pier.