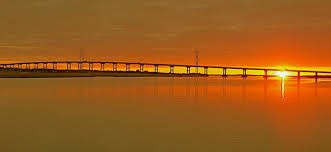 Travelers should expect single-lane closures Dec. 1-17 on the Emerald Isle bridge in Carteret County.
The state Department of Transportation delayed construction-related lane closures for the N.C. 58 bridge, initially set to begin Nov. 1, according to the town of Emerald Isle.
After Dec. 1, weekday closures may take place between 9 a.m. and 3 p.m. and between 7 a.m. and 5:30 p.m. Saturday and Sunday.
Following the Christmas and New Year's holidays, single-lane closures will resume and continue through March.
For real-time travel information, visit DriveNC.gov or follow NCDOT on social media.