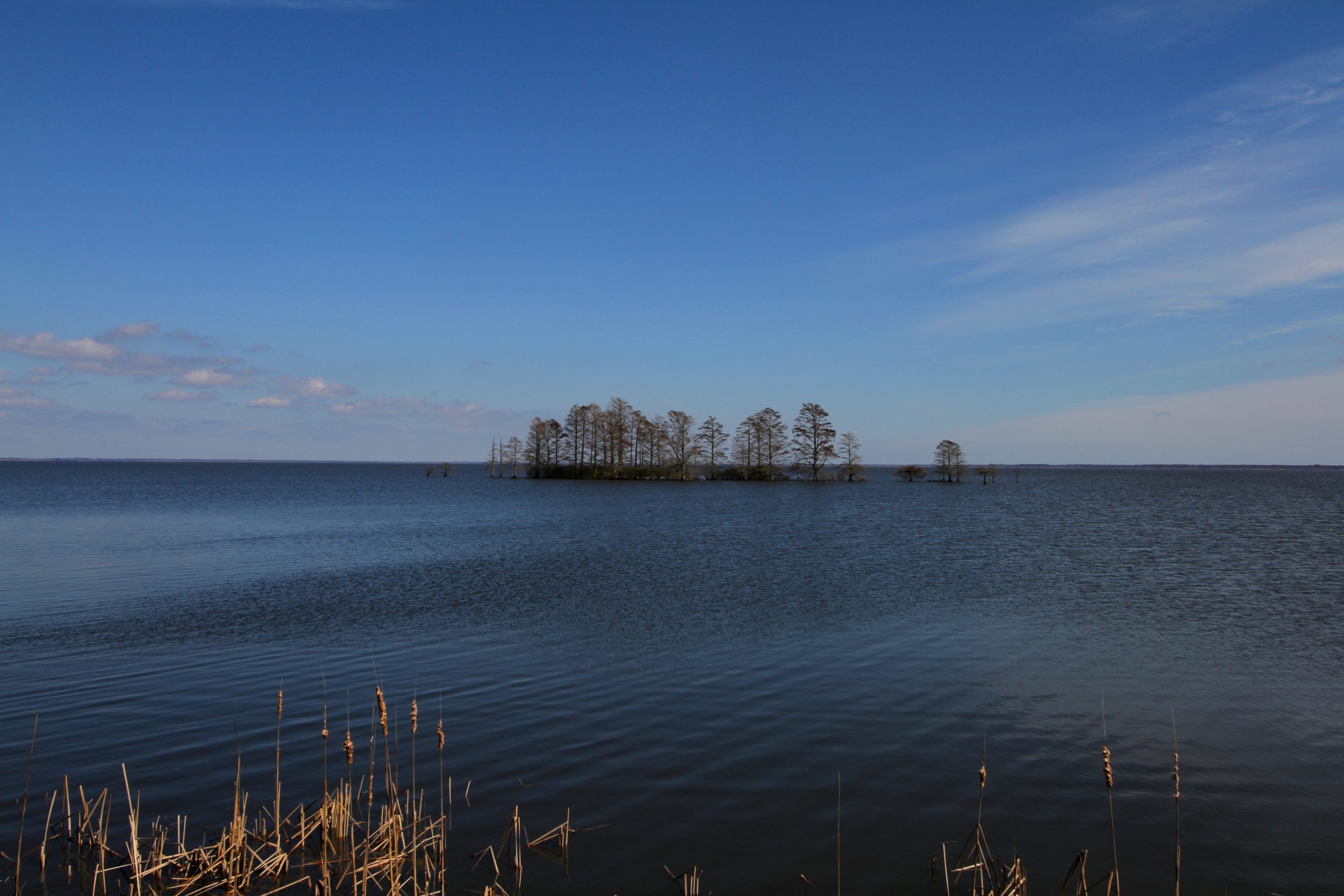 Work is progressing on implementing a plan approved last August by the state Department of Environmental Quality to address water quality problems in Lake Mattamuskeet.
The North Carolina Coastal Federation announced Wednesday that Hyde County and East Carolina University had contracted with the nonprofit organization to begin community engagement and implementation of the plan, which details steps needed to improve water management and water quality.
Federation staff will facilitate stakeholder and public meetings over the next two years while the engineering plans are being developed. Community engagement plans will be announced later this summer.
Geosyntec Consultants in Raleigh and Coastal Protection Engineering in Wilmington are to proceed with priority actions in the plan, including developing a watershed-scale model to better understand where and how much water currently moves through the watershed, identifying a proposed service district boundary that would outline the limits of future water management efforts, and drafting engineered designs to manage water within the watershed.
"With the guidance of the community vested in the Lake Mattamuskeet Watershed Restoration Plan, Hyde County is excited to transition to the engineering phase of the efforts within the watershed. This planning is critical as we work towards implementing real solutions for water quality and quantity issues at Lake Mattamuskeet," said Hyde County Water and Flood Control Coordinator Daniel Brinn.
Geosyntec and Coastal Protection Engineering staff are to assist students in ECU's engineering department who are working on their senior capstone project. The engineers are to act as a sounding board and mentor for the seniors as they explore possible engineered solutions for the lake's watershed. The idea is that the professionals can guide the students in developing engineering solutions that meet real-world political, regulatory and community needs.
"We are excited to be partnering with the team from Geosyntec and Coastal Protection Engineering. Their expertise in coastal modeling and design will improve the solutions developed by the students to restore this important ecosystem," said Randall Etheridge, assistant professor in the engineering department at ECU.
Hyde County, North Carolina Wildlife Resources Commission and the U.S. Fish and Wildlife Service in 2017 contracted the federation to develop a plan to address poor water quality in the lake as well as chronic and persistent flooding of the surrounding landscape. Grants from the North Carolina Clean Water Management Trust Fund and National Science Foundation were secured to implement several of the plan's priority actions.
To view the plan, upcoming public meeting agendas and materials from past public meetings, visit: nccoast.org/lakemattamuskeet. Interested community members and stakeholders can also sign up for future updates and leave comments.
Questions about the watershed plan can be directed to Michael Flynn, coastal advocate for the federation's office in Wanchese, at 252-473-1607.