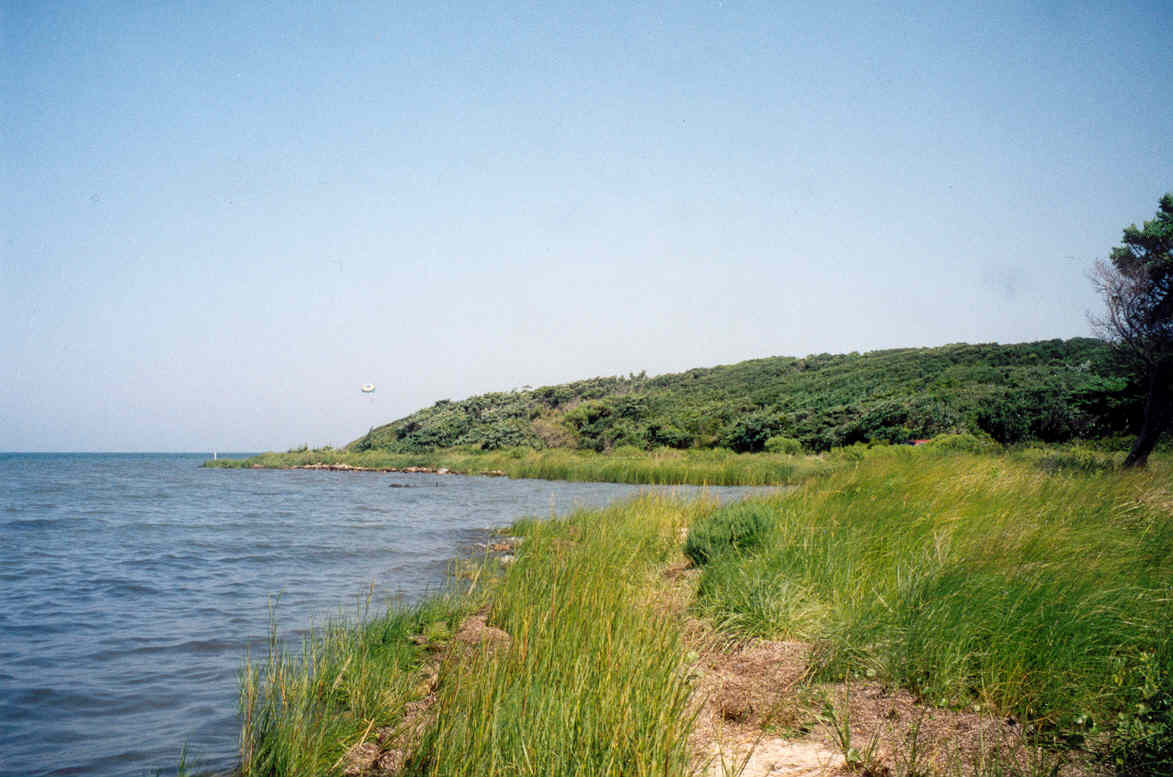 Almost 2 acres have been added to the more than 120-acre Springer's Point Preserve on Ocracoke Island.
The Coastal Land Trust announced Wednesday the bargain sale donation of almost 2 acres of private land holdings within the preserve from Ocracoke Holdings LLC.
The Coastal Land Trust acquired the original 31-acre tract at Springer's Point in 2002, also through a bargain sale donation. The adjoining 91 acres were purchased in 2006 from members of the McWilliams family. Later that year, Springer's Point Preserve was open to the public.
"By securing these properties, the Coastal Land Trust has come full circle from the original bargain sale donation of 31 acres some 18 years ago. Acquisition of these inholdings, which overlook Pamlico Sound, has been a priority of the Coastal Land Trust," said Lee Leidy, Attorney and Northeast Region Director of the Coastal Land Trust.
The preserve that neighbors Cape Hatteras National Seashore is made up of 124 acres of maritime forest, tidal red cedar forest, salt marsh, wet grasslands and sound front beach. More than 2,000 people visit the park, many to follow the nature trails to a sandy beach overlooking Teach's Hole, where the pirate Blackbeard was captured.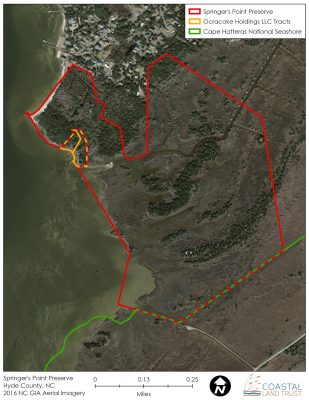 "We are very grateful to Ocracoke Holdings LLC, a company led by North Carolina native philanthropist Louis Bacon, and to the family of Herbert Hoell, one of the original investors in this property, for their generosity in making this property available to us," she added.
Bacon said it has been a pleasure to work with the Coastal Land Trust during the past 20 years to conserve Springer's Point.
"The addition of these parcels and the recognition of Herbert Hoell's vision will help ensure that this special place remains one of North Carolina's most beautiful, unspoiled and well-protected nature preserves," he said.
Leidy also thanked the U. S. Fish and Wildlife Service's North American Wetlands Conservation Act program for a grant, and several individual donors for generous personal contributions, all of which made this project possible. "We are especially pleased to bring good news to everyone in the Ocracoke community, all of whom have been loyal supporters of the Preserve."