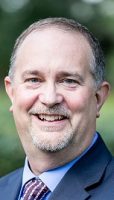 The North Carolina Future Investment Resources for Sustainable Transportation Commission will have an online meeting at 9 a.m. Friday to discuss revenue and finance options to secure sustainable transportation investments in the state.
The public can watch the livestream of the meeting of the NC FIRST Commission on the webpage.
Transportation Secretary Eric Boyette will provide updates to NCDOT's COVID-19 pandemic response and Michael Walden, an economist at North Carolina State University, will give a COVID-19 economic update.
Patricia Hendren, executive director of the I-95 Corridor Coalition, and other transportation planning and logistics experts on topics ranging from miles-based user fees to car-sharing taxes are expected to present to the commission.
The commission also will review public comments and the results of its recent public survey.
Learn More