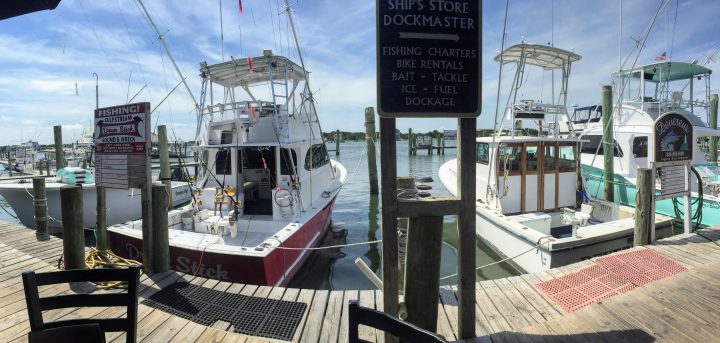 Updated at 6:30 p.m. Wednesday with information from NCDOT
While there is no evacuation order, visitor restrictions to Ocracoke will begin at 5 a.m. Thursday as part of Hyde County's response to the COVID-19 pandemic. The visitor restrictions do not apply to workers, residents, vendors or property owners.
The county board of commissioners Wednesday morning held an emergency meeting and enacted a state of emergency effective at 10 a.m. Wednesday for the entire county, according to the county.
The state of emergency declaration allows county officials to put in place measures to help restrict the transmission of COVID-19 as well as allow for any emergency funding mechanisms from state and federal sources.
North Carolina Department of Transportation announced at 4:30 p.m. Wednesday that visitors will not be allowed on Ocracoke-bound ferries starting Thursday morning because of the county declaration. Visitors with reservations for the Swan Quarter-Ocracoke and Cedar Island-Ocracoke ferry routes will have their reservations canceled and will be issued refunds. Only residents, property owners, workers, vendors and service providers will be allowed to board Ocracoke-bound ferries. Reservation holders may call 1-800-BY-FERRY to secure their refunds. For more information on the emergency order and visitor restrictions, please visit Hyde County's website at www.hydecountync.gov.
Other restrictions Hyde County put in place include prohibiting gatherings of more than 50 people, though county officials strongly discourage any gatherings of more than 10 people, restaurant operations will be restricted to pick up and delivery orders only and both the Hyde County Senior Center and Hyde County Adult Day Activities Program are closed until March 31.
Hyde County offices will be open but officials ask residents to check online or call to see if services can be received online or over the phone.  Additionally, citizens and visitors are advised to postpone discretionary travel to and from the county.
County officials are working with the state Department of Health and Human Services, North Carolina Emergency Management and the Center for Disease Control. The County Health Director and in alignment with guidance from the CDC, all persons are urged to maintain social distancing of about 6 feet away from others whenever possible, and to continue to wash hands, use hand sanitizer, and practice proper respiratory etiquette, including coughing into their elbows.
During this pandemic, it's extremely important to access reliable sources of information. For regularly updated information on COVID-19 in Hyde County visit the Public Health page at the Hyde County Health Department website, or follow their social media outlets. You can also find reliable information on COVID-19 at the Centers for Disease Control and Prevention website, or the North Carolina Department of Health and Human Services website.